A dining area is an integral feature of any home. People come there to speak about anything and everything, and it's a great spot to have a home-cooked dinner. It draws families together through the sharing of delicious dishes and conversation.
Dining rooms are often the most luxurious areas in a home for hosting parties or other social gatherings. One of the finest methods to keep your visitors happy when they come over to your house is to make the dining area inviting. Hence, here are a few simple ideas to help you make your dining area more appealing to your friends and family, such as utilizing custom metal tables and more.
1. Select the Appropriate Dining Room Table
Dining tables come in a wide variety of forms and sizes, giving you plenty of options through custom metal tables and more. Surely, your own style can be reflected in your choice of table. However, before you can select the ideal table, you must first determine the dimensions of your dining room.
Keep in mind that just because a table is big enough for your space doesn't imply you should just settle for whatever you can find. You must take into account the form and size of your dining room to ensure that your table doesn't overwhelm the rest of the room.
The oblong and rectangular shapes of dining room tables are well-suited to large and small spaces. If it doesn't hinder movement, a classic rectangular dining room table can be used in a vast space. Moreover, if you have a tiny room or a square room, a round table is a great option.
Tables with detachable or self-storing leaves can be used to increase your seating capacity. Guests can be accommodated by adding a drop leaf to some round tables. Make sure you have enough space for each guest to have at least two feet of the tabletop area before you make your choice.
2. Indulge in cozy chairs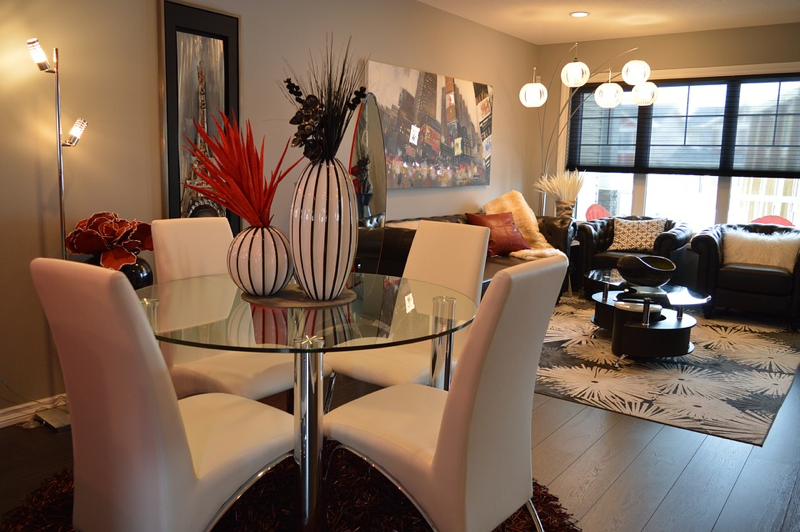 The chairs in a dining room set will match the table you purchase. If you're going for a more eclectic aesthetic, pick chairs that complement your table's design. Check the seat heights of the chairs before you buy them so that your guests' legs have plenty of space.
Seating at the long end of the table might be improved by purchasing cushioned armchairs and tables. There are no armrests on the other chairs, but they are all likely to have the same cushioned backs and seats as the first.
3. Setting Up Appropriate Lighting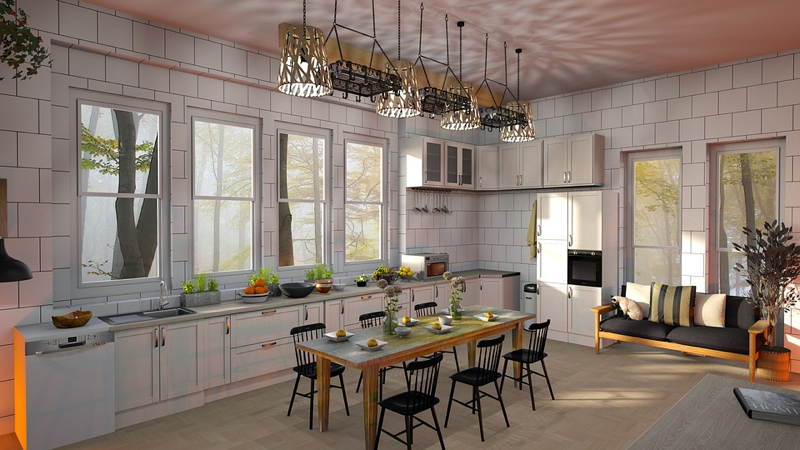 Make sure your visitors can see what you offer them if you want them to feel more at home in your dining room. It's true that one of the finest ways to greet your guests is to serve them delicious food. However, if your guests can't even see what's on the table, they may not enjoy themselves.
Proper lighting is essential in areas where people dine because it allows them to better view their meals and savor them. People feel more alive and joyful while dining in a setting with lots of natural light. Proper lighting is crucial in any setting, but it's especially critical in places where people meet to eat.
4. Make sure you don't forget to accessorize
 It's difficult to create a welcoming atmosphere in a room without the addition of a few decorative elements. Rugs, for example, are a common feature in dining rooms. Choose a rug carefully so that the chairs are either completely covered by it or are not covered at all. In order to avoid feeling unbalanced when dining, the rear legs of a table chair should be placed on a rug.
With enough capacity, a sideboard or credenza may be an excellent addition to the dining room since it provides more storage and counter space, allowing for more room on the tables for food and place settings. If you have a lot of dinner parties, a bar cart might be a fun addition to your dining room. Potted plants or fresh cut flowers in a vase look lovely in any area, but dining rooms are especially well-suited to their presence.
5. Choose the right color combinations
The colors you choose for your dining room's interior design must be consistent and appropriate for the occasion for which you're designing it. It's important to avoid combining colors that are too warm or too cold.
Cooler hues like grey, pale blue, and white, on the other hand, might elongate your dining room's sense of space. With that said, neutral color schemes are excellent for both walls and floors if you want to use art as a form of decoration. Moreover, if you have a vast room, warm hues are ideal for making it seem cozier.
Conclusion
Having fun with your dining space is a terrific way to show off your individuality and make guests feel at home. So, if you think your dining room may use some improvement, don't be hesitant to do so. If you want your visitors to feel more at home in your dining area, refer to the recommendations above.