Olidhomes.com – Minimalist home design is a trend these days. The affordable price is one of the factors that make a minimalist home design attractive to people. A simple, clean and roomy concept can make a house feel comfortable, especially a small house. However, there are many things that you will never find in minimalist home design. This is because the minimalist design reduces and even does not use some things which can make this design look full.
So, do you Interested in Minimalist Design? Here are 9 Things You Will Never Find in Minimalist Design. Let's check it out!
1. There is No More Bohemian-Style Carpet or Persian Carpet with Attractive Crowded Motifs
The carpet is one of the items used to make the room look aesthetically pleasing. Even the use of carpets is great for small spaces. The existence of a carpet in a small room will make this room feel more spacious.
One of the carpets that are often used is the Bohemian-style carpet or the Persian carpet. Unfortunately, because the motifs are busy, this carpet becomes a thing you will never find in minimalist design. The use of this carpet is considered to disturb the simple and calm appearance of the minimalist design.
In a room with a minimalist design, you will prefer rugs with soft and plain colors (without motifs). Or to make a minimalist room look less plain, a carpet with a simple motif can be used as an option.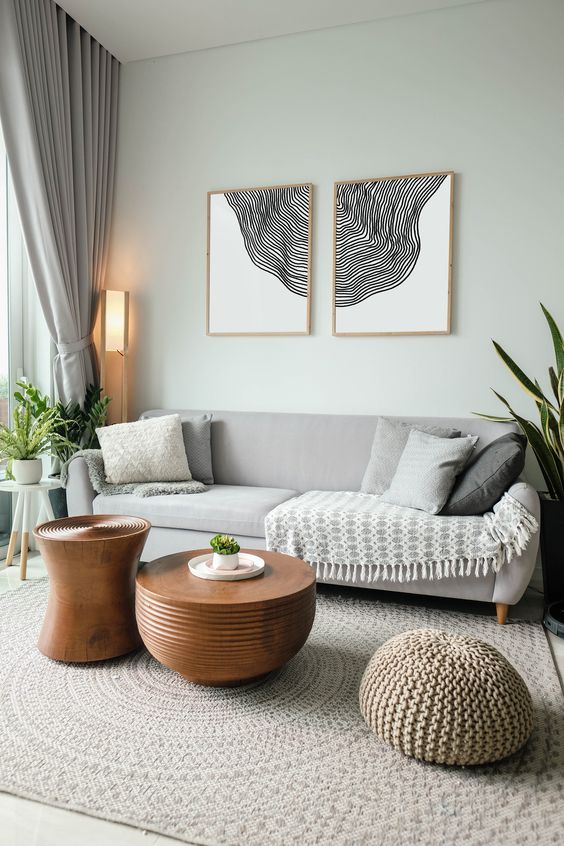 2. You Will Never Find Flower with Pretty Colors As A Minimalist Room Design Decoration
To sweeten the appearance of the room, decorating the room with flowers is the most effective way. Beautiful colors of flowers will give a sweet side to the room. However, on minimalist design, you will never find flowers with pretty colors.
Decorating a room with flowers with pretty colors is the same as presenting a cheerful and colorful impression to the room, which is very different from minimalist design.
On the minimalist design, the plants used as room decoration are plants with a minimalist appearance, such as cactus plants.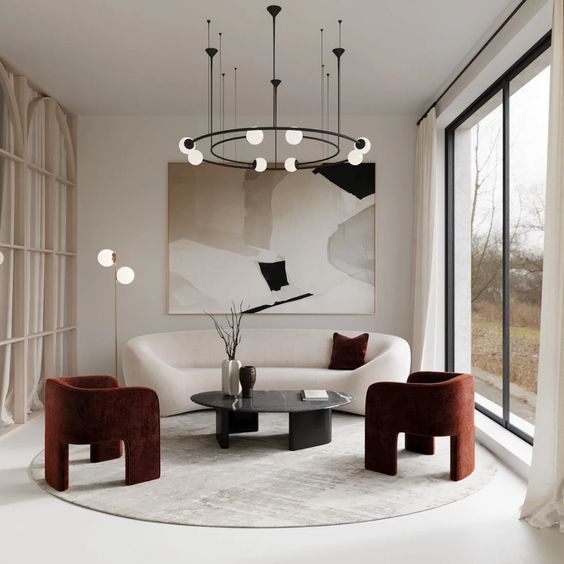 3. Abandoning Sofa with Various Motifs That Look Iconic and Quirky for Minimalist Living Room Design
The sofa is one of the main items in the living room. There are various kinds of sofa designs and motifs to choose from. However, not all sofas can be used to fill the minimalist living room design.
On minimalist design, the sofa chosen must of course be a sofa with a simple design. Not only that, choosing a sofa with a contrasting and quirky color is also not allowed. This really violates the concept of minimalist design. So, to fill a minimalist living room, you can choose a sofa with soft and neutral colors, such as beige, gray, and white.
A minimalist design sofa with neutral colors can also make the room look modern.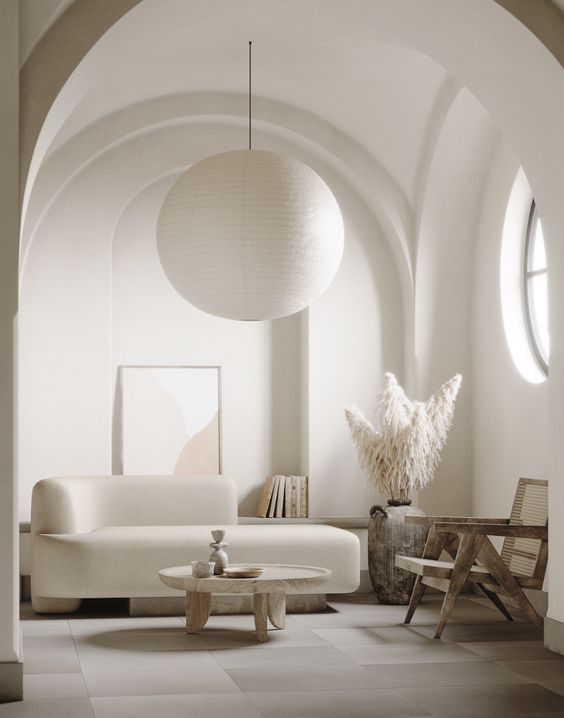 4. Small Items That Can Be Seen in The Room
The minimalist design can be said as a design that clear of clutter. The minimalist design carries a clean, roomy, and neat concept.
Usually, in some rooms, we can find small items that can be seen. For example, the TV remote on the living room coffee table, cables on the floor, and kitchen utensils that are on the island table or hung on the wall. And in a minimalist design, you will never find these items again.
In minimalist design, using smart storage is an effective way to use up the small items in the room. For example, a table with drawers that can be used as a place to store a TV remote and kitchen cabinet doors for storing the kitchen utensils.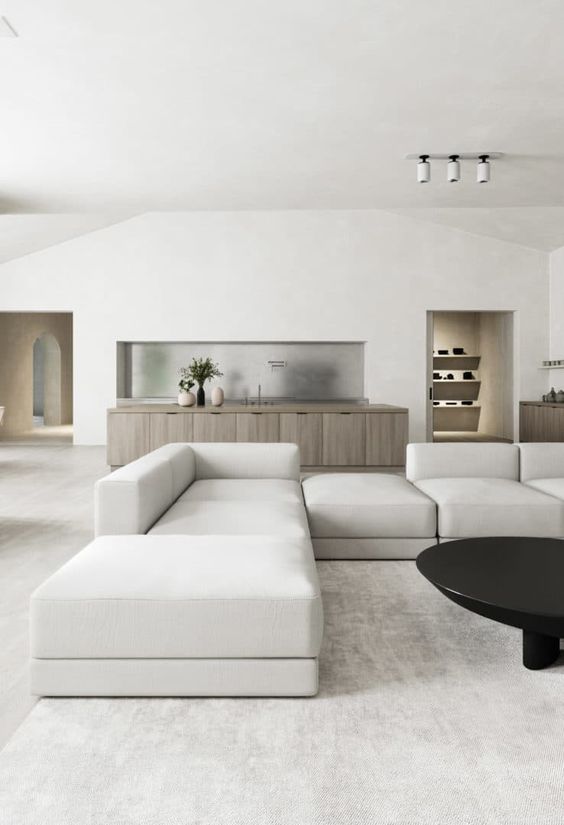 5. Say Goodbye to Complex Pattern
The next of the things you will never find in the minimalist design is the complex patterns. The concept of display that is simple, calm, and clear of the clutter is very anti with items that have complex patterns.
Items used in minimalist design tend to be plain and without a pattern. Maybe it seems boring to you. But, believe that a room without a complex pattern will feel much more calm and comfortable.
Probably, if you feel the room looks very simple, you can choose items with a simple stripe pattern to decorate your room.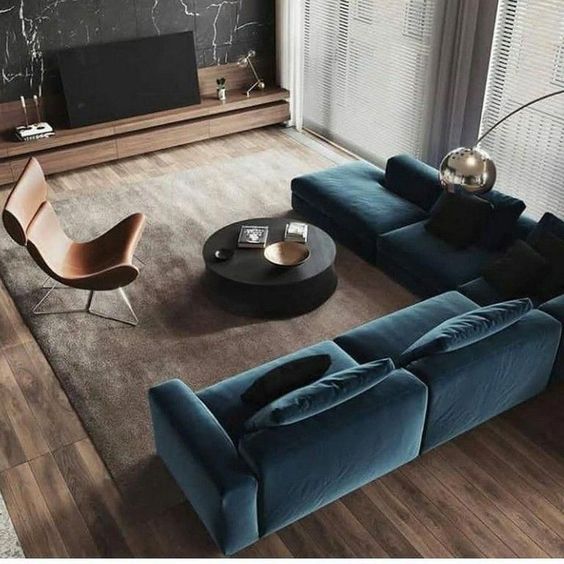 6. Carpet Flooring in Room, Will Never Exist Again
Your house is in a country that has winter? Applying carpet flooring is indeed an effective way to make the house feel warm. However, carpet flooring is a thing that is very avoided in minimalist design. It does not matter if carpet flooring is neutral in color like beige, gray, or white. It is because applying carpet flooring is considered very disturbing to the arrangement of the room.
If you want to make your house feel warm during winter and at the same time want to make the room feel calm by applying a minimalist design, a wooden floor can be an option. The wood color and texture give it a natural look which is very good for a minimalist room design. Wooden motifs can make the minimalist room look more attractive and not boring.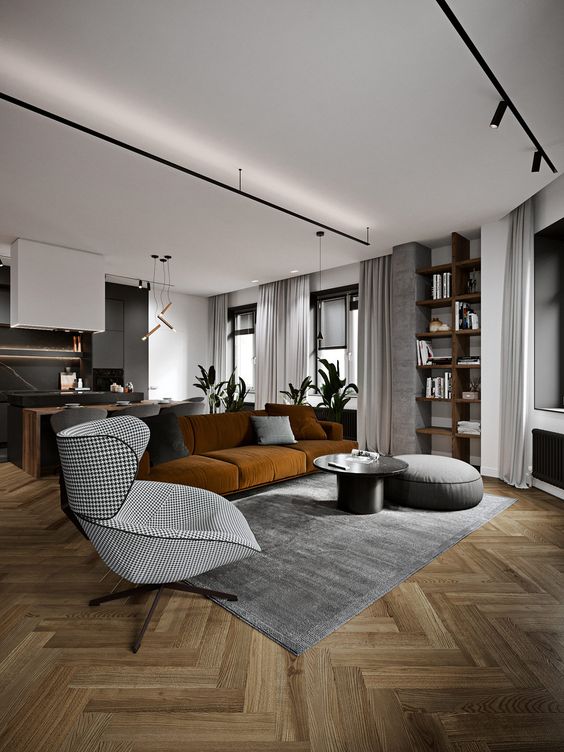 7. Lots of Different Colors Never Exist in Minimalist Design
The use of lots of colors can indeed make a room look attractive. Like the retro design which uses quirky and contrasting colors. However, lots of colors are really not part of minimalist design.
Decorating the room with lots of colors will give a full and complicated effect. This is very contrary to the minimalist design which is a simple and calm concept.
Minimalist design prefers to use neutral colors as room decoration, such as white, beige and gray. A little touch of black can also make the minimalist design look firm and mature.
To give aesthetic value to the room, you can also use other colors as long as the colors still look soft, such as soft pink, maroon, navy blue, and so on. Choose only two or three colors to apply to the room.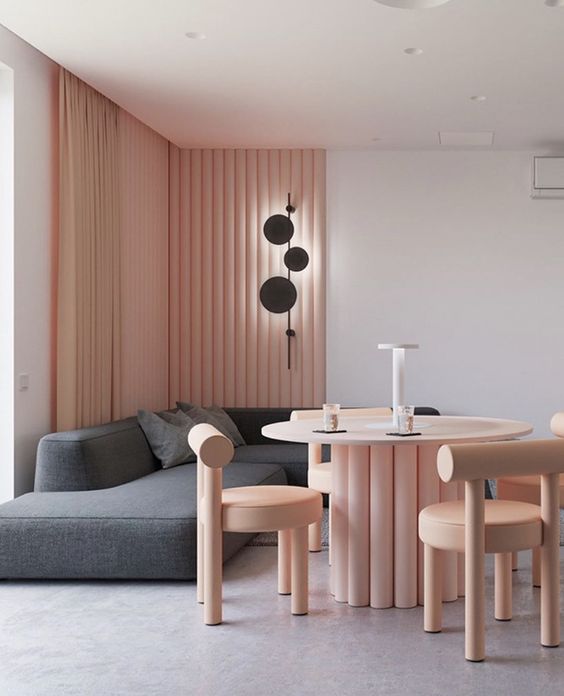 8. Furniture with Complicated Carvings
Furniture with complicated carvings is usually found in vintage designs and Italian room designs. If you look precisely, the complicated carving is the main key that makes the vintage or Italian room design look different and more attractive.
If you think and intend to decorate minimalist room design with furniture with complicated carvings with the aim of making this room look aesthetically pleasing, you better give up your intention.
On minimalist design, there is no complicated appearance, including carving on the furniture. Furniture with complicated carvings is very contrary to the simple minimalist design concept.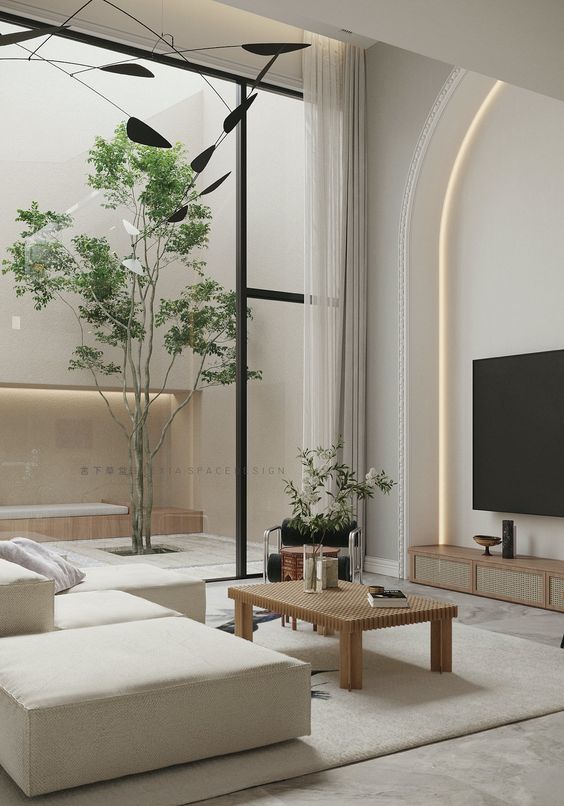 9. Minimalist Design Never Use Contrast Colors for Base Colors or Room Decoration
And the last thing you will never find in minimalist design is contrast colors. You have to remember that the rules in the minimalist design are simple, calm, and clean.
Making contrasting colors as the base color or decorating the room makes the room seem crowded. Far from being calm.
The colors used in the minimalist design are neutral and soft colors which can make the room look naturally bright as well as look sweet. The atmosphere that is present in the minimalist room design is a warm atmosphere that is so comfortable.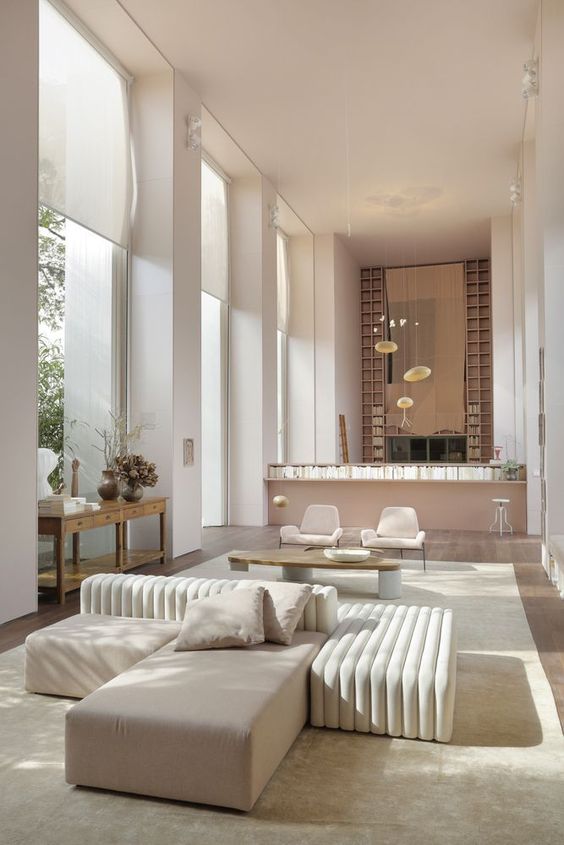 Conclusion
Want to have a home with a calm and warm atmosphere? Minimalist design is the right design to be applied to the interior of your home. The concept of clean, airy, and calm will make your home your first destination for rest and relaxation. The minimal decoration is the hallmark of this design. However, there are some things you will not find in the minimalist design. And in this article we have provided 9 Things You Will Never Find in Minimalist Design. This can also be used to help you in applying minimalist design to your home interior.