Olidhomes.com – The existence of Covid-19 requires us to always be at home. Online schools and work from houses are becoming a new habit in today's times. Therefore, it is important to have a comfortable workspace at home. This really helps you to be more productive. You could work comfortably from home.
Creating a comfortable workspace at home does not have to cost a lot. There are many ways to have a comfortable workspace at home on a budget. And we have summarized it in 8 Tips to Set Up Your Workspace on A Budget. So, let's check it out!
1. Determine a Comfortable Place
In creating a comfortable workspace at home, first of all, you have to determine the spot that can be used as a workspace. Make sure you choose the right and comfortable place for you to work.
There are several things to consider in choosing a place for the workspace:
Has good natural lighting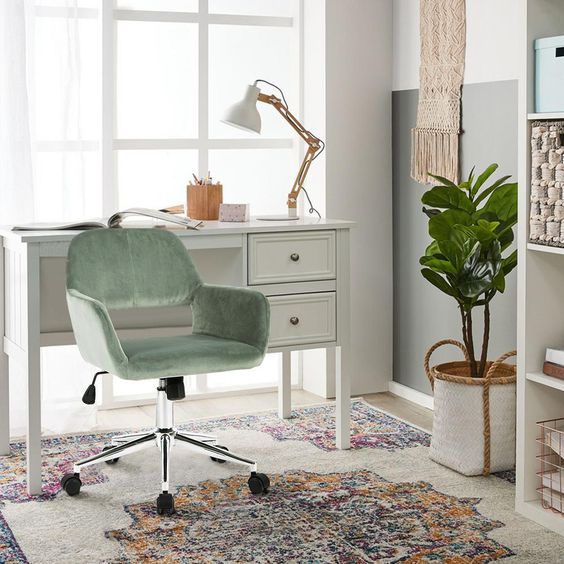 Places that are not exposed to much natural lighting will feel more empty and uncomfortable. So, in creating a comfortable workspace at home, make sure the place you choose has good natural lighting.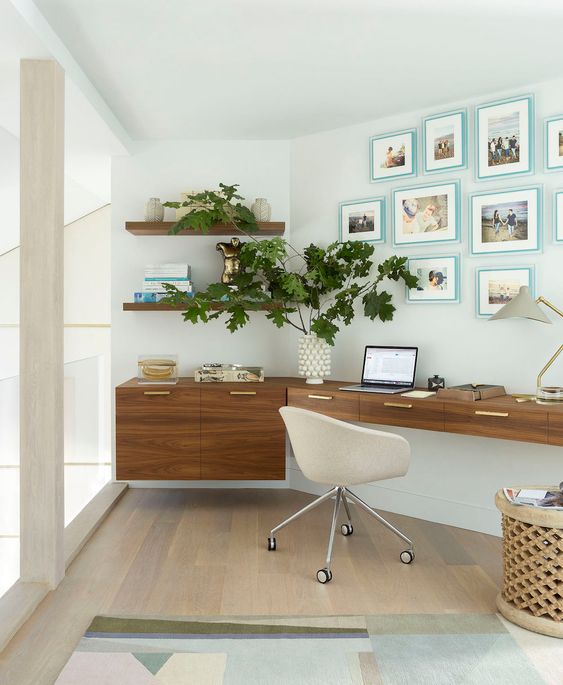 When working we need full concentration. The existence of noise and disturbing noises from outside certainly has a profound effect on your work. So, make sure you choose a quiet place to create a sense of comfort when working.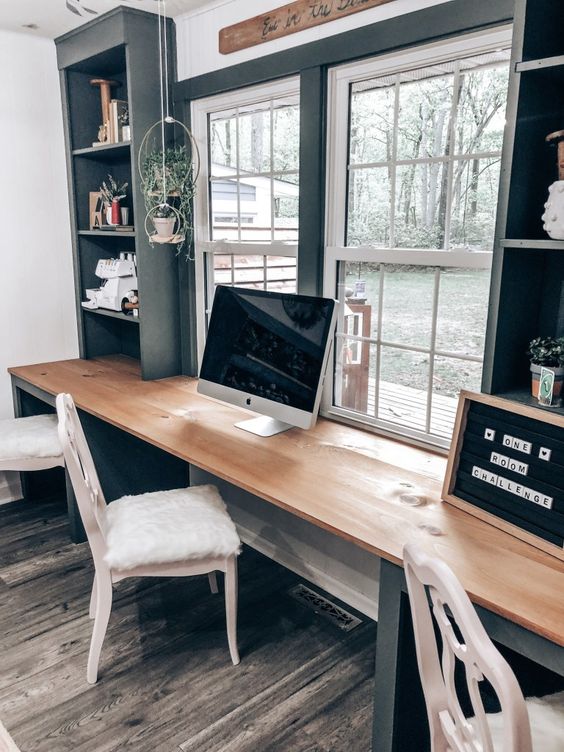 Work from home can be defined as working online with the help of computers and the internet. So, when choosing a place for workspace, make sure the place you choose is close to switchboards to connect your computer, wifi, etc.
2. Clean Up Space
The cleanliness and tidiness of a room are some of the factors that affect the comfort of the room itself. Imagine if the workspace in your home is dirty and there are lots of scattered items, of course, you will be very uncomfortable when working. The appearance of a room that is dirty and messy is very disturbing to the eyes.
So, after you choose a place to be used as a workspace, first clean the place before filling it with furniture and decorations.
Afterward, to maintain the comfort of this room, clean the workspace regularly.
3. Draw The Floor Plan
Something planned would be much better. Likewise in setting up the comfortable workspace.
After the room has been cleaned, it's time for us to go to the next stage, draw the plant floor. Here you can find out what furniture will be used and also decorations to make the room look aesthetically pleasing.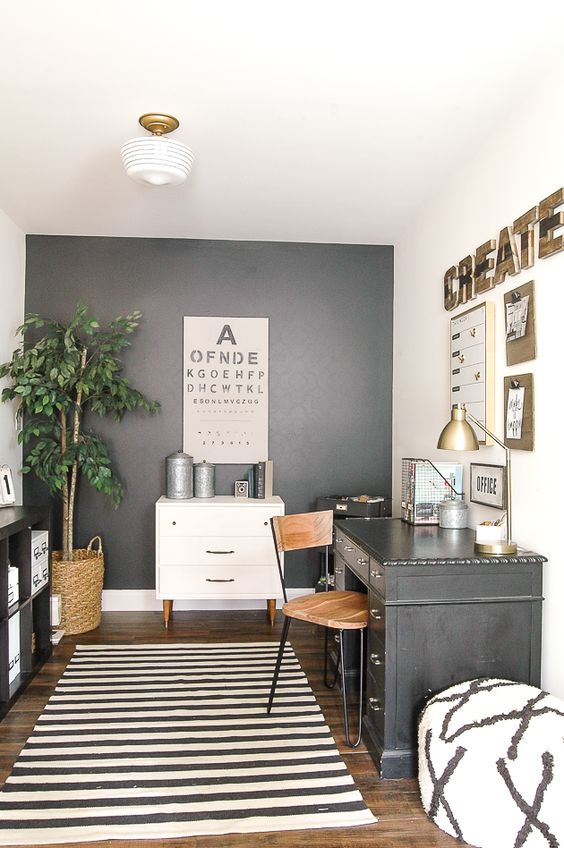 4. Paint The Workspace Wall with Soothing Colors
The workspace is different from other rooms in your house. Presenting a display that is full of contrasting colors might make a living room or other room look attractive. However, because the workspace is used as a place to work, the atmosphere in this place must be calm.
As the main focus in the room, the walls play an important role in the atmosphere in the room. So, make sure you paint the walls in the right colors.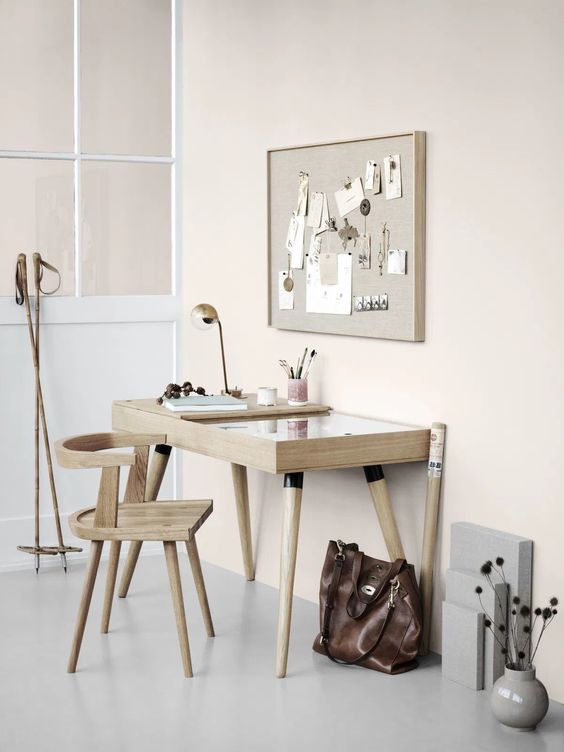 To make the workspace feel cozy and soothing, try to paint the workspace with soft or neutral colors. Monochrome themes or a combination of white and beige will look so calm.
Also, make sure that you do not use too many colors. Two to three colors are enough to make the workspace feel soothing and cozy. Besides making the room look simple and soothing, it will also save you a lot more money on buying paint. Or you can take a peek at the minimalist design which is great for making the workspace feel soothing.
5. Choosing The Right Furniture
To make your bedroom feel comfortable, of course you will choose a soft and comfortable mattress so that you can get quality sleep. Likewise with the workspace. So that the workspace can be a comfortable workspace, make sure you choose a table and bench that fits you.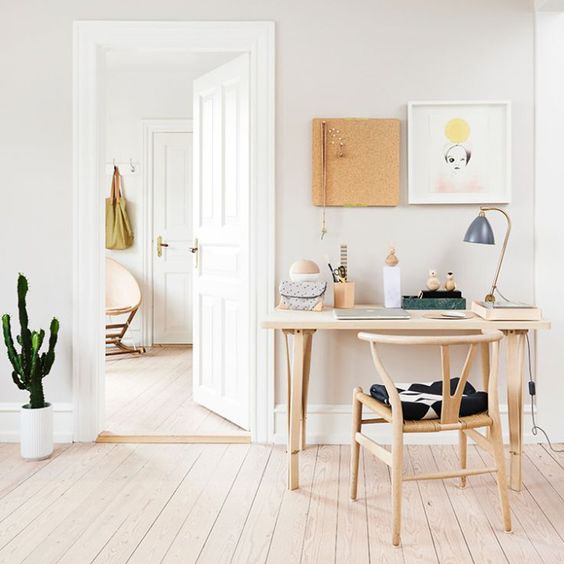 Adding the chair cushion to your wooden chair is the right way so you can work comfortably. In this way, working from home will be no different from working in an office.
6. Organizing Your Desk
Being the main item, the desk really affects the comfort in this place. Try to organize your desk neatly. You can put computers and others on the table in order. Make sure you also provide free space on your desk to write. Also prepare a storage area to put cellphones, stationery, and small work equipment. Small tools if put on the table will make the desk look full.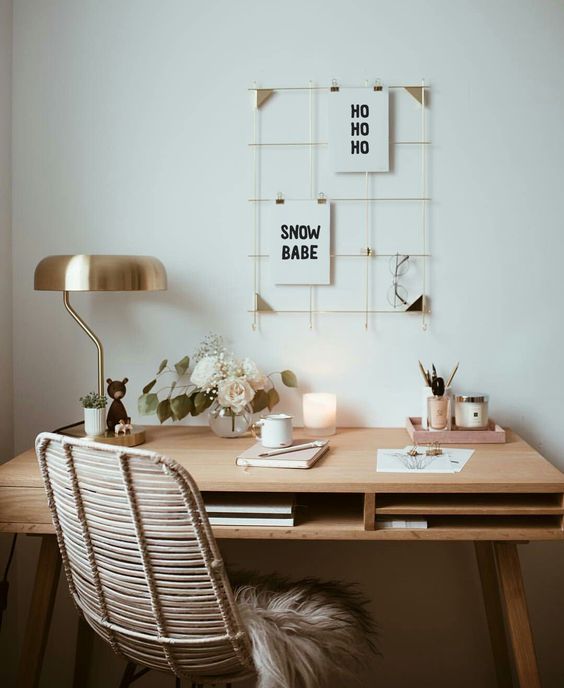 For those of you who use laptops for work, probably you can buy laptop stans to make your work comfortable. Laptop stuns can be found at several online stores at very affordable prices. So, creating your workspace feel cozy is not expensive, right?
7. Put Your Documents on The Shelf
Work from home requires you to bring important documents home. Imagine if important documents are just piled on the table or somewhere, this really disturbs the appearance of the room. Not only that, but workspace comfort will also be disturbed. Documents that are just put somewhere will mess up your workspace.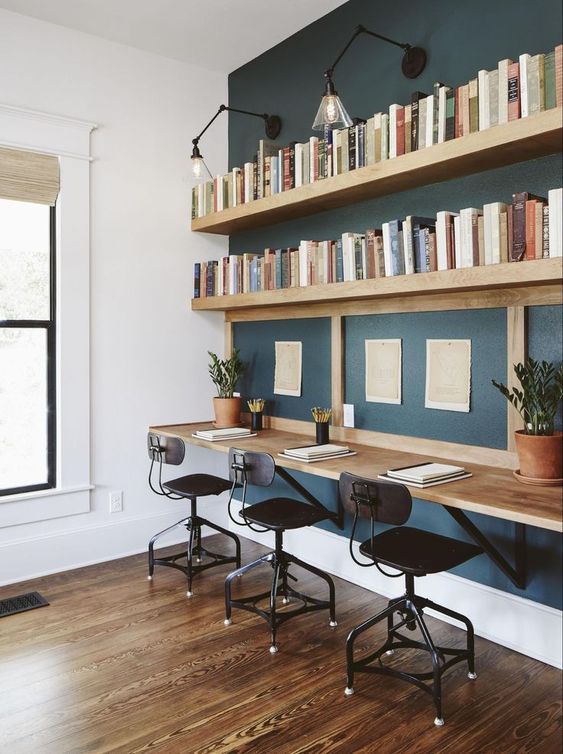 To get around this problem, you can use the shelf to put your important documents neatly. A shelf-cabinets can be used as an option for storing large amounts of your documents. However, the shelves will take up space in the room. If your room is small, a floating wall shelf will be much better to use. Floating wall shelves can also be used as wall decorations to make the room look attractive.
8. The Right Decoration For Comfortable and Attractive Workspace
And the last tip to set up the comfortable workspace is to decorate it with precision. Here you can pour your creativity to make your workspace look as attractive as you want.
And here are the decoration you can use to make your workspace comfortable and also attractive:
Creating a fresh and cozy workspace with plants decoration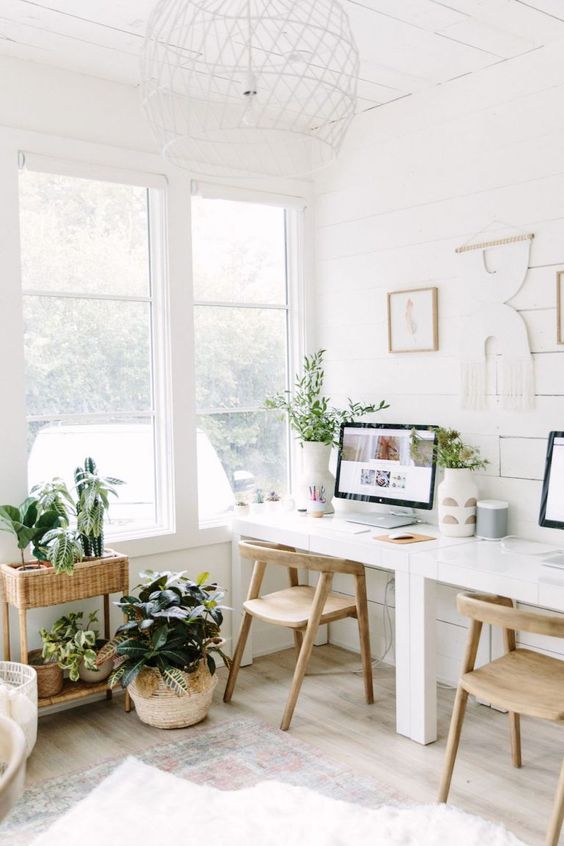 Who doesn't want a fresh room atmosphere? Plants are the right decoration to bring a fresh and comfortable atmosphere to your workspace.
Staring at the laptop for a long time will make your eyes and mind feel tired. Take the time to look at the fresh green plant to refresh your eyes and mind.
Cactus plants are one of the right plants to add greenery to the workspace. Various sizes and types will make it easier for you to choose which one is suitable for use as a workspace decoration.
Wire wall grid for cosy and organized workspace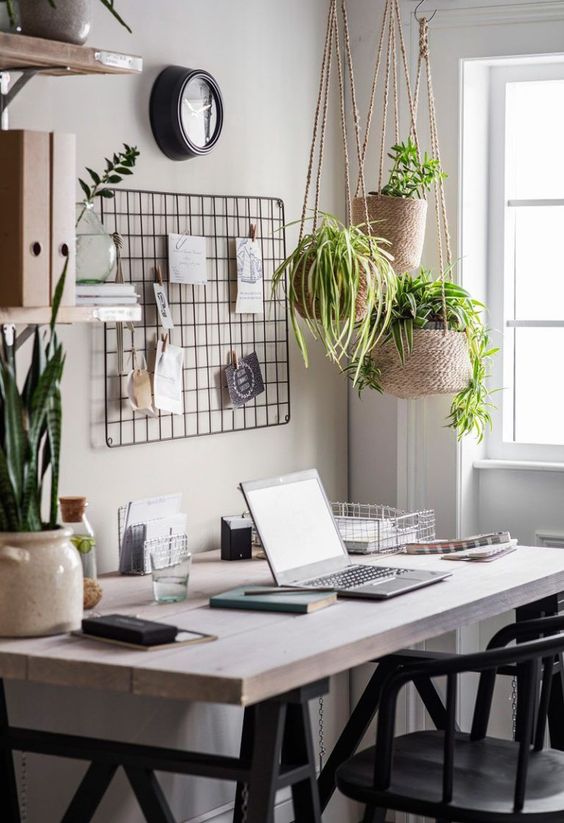 Decorating the room as well as helping the room get organized is an interesting way to apply. You can use a wire wall grid in your workspace. Hang the wire wall grid on the wall right in the middle of the desk. Keep some important notes here. This is very helpful for those who like to forget about assignments and work.
Save your work (painting or photograph) on the wall to make the workspace pleasant and artsy
Hobby in painting or photography? Take advantage of this hobby to create a pleasant and artsy look to the workspace is an interesting idea. You can stick it on the wall of the room. Giving it a frame will be much better and make the room look tidy.
Not only that, using your work in the form of paintings and photos can also save costs for decorating your workspace. You don't need to buy lots of attractive wall decorations at high prices.
Conclusion
Currently, work from house is a trend. The COVID-19 virus requires us to always move from home. However, it doesn't matter because the house can also be used as a comfortable place to work. Creating a comfortable workspace in your house is the right way so that you can still work well. And in this article, we have provided 8 Tips to Set Up Your Workspace on A Budget that you can follow. So, let's improve your performance and career even though you work from home. Happy trying all!