Olidhomes.com – Scandinavian design is currently a trend. Its minimalist but attractive appearance makes people lured into applying Scandinavian design to the interior of their homes. However, there are still many who do not know what Scandinavian design is. Actually, it is quite easy to find out about this one design. You just need to know the characteristics of Scandinavian Design.
Therefore, in the article entitled "Get to Know More about Scandinavian Design", you will immediately know exactly what Scandinavian Design is and how the look of this design. So, let's check it out!
Light Color, Generally Neutral
From the colors that are applied, it will be very easy for you to recognize the design. When you enter a room with a Scandinavian concept, you will immediately be greeted with bright and neutral colors.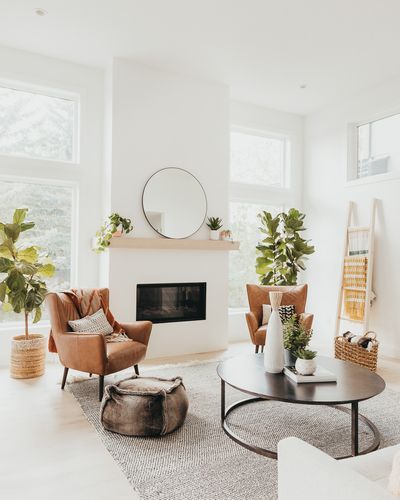 White is often used as the basic color for Scandinavian design rooms. This is what makes a Scandinavian concept room look naturally bright. Not only that, but a room with a white base color will also feel livelier and fresher.
The bright and soft appearance of the room is indeed the hallmark of this one design. White as the base color is added with other neutral colors: beige, gray, and black.
Tend to Use Fabric Elements
Sometimes, an interior room with bright neutral colors concept tends to look stiff and unattractive. But, it does not like that in Scandinavian interior design.
When you enter a room with a Scandinavian concept, you will feel a warm, soothing, and comfortable atmosphere. This is because Scandinavian Design uses fabric elements in decorating more.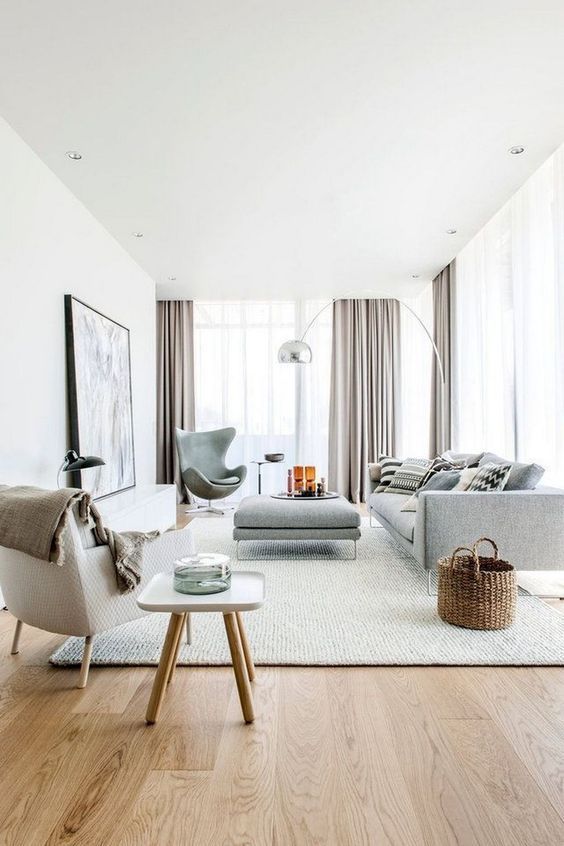 The main furniture of a room controls the atmosphere of the room. And Scandinavian Design uses this to make the room comfortable. Like in a living room, a fabric sofa will look more dominant. Coupled with other fabric decorations such as curtains, carpets, or tablecloths.
Identical to Wood Material
The warm atmosphere in Scandinavian is not only due to the presence of fabric elements, but also wood. So, the wood material has the characteristics of Scandinavian Design.
Generally, wood material does not look too dominant in a Scandinavian concept room. The wood material is only applied to the floor and some furniture.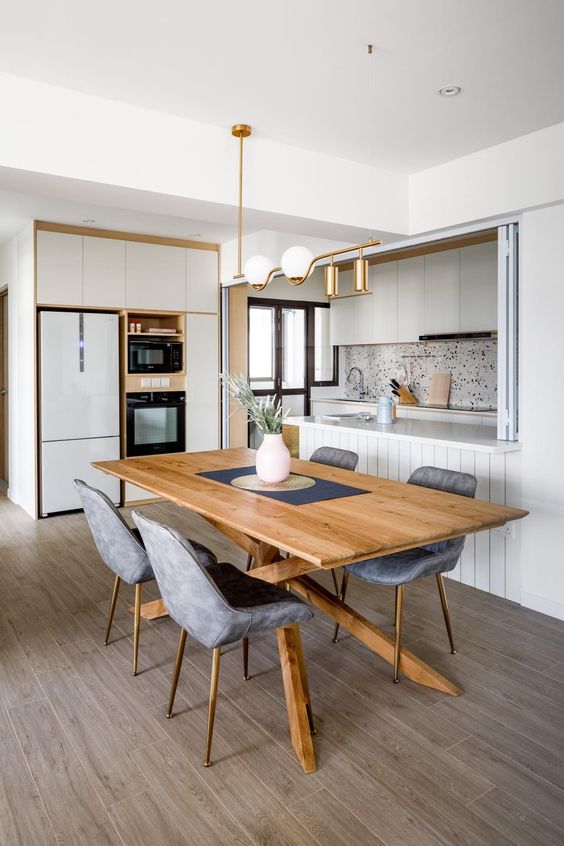 The wood used in this design is not wood with a dark color, but wood with a light color. So, the use of wood will not spoil the bright appearance of Scandinavian Design. With this, a Scandinavian concept room will feel warm, calm, bright, and comfortable.
Minimalist Style Decoration
Minimalist appearance is ingrained in Scandinavian Design. This is one of the factors why Scandinavian Design is so popular.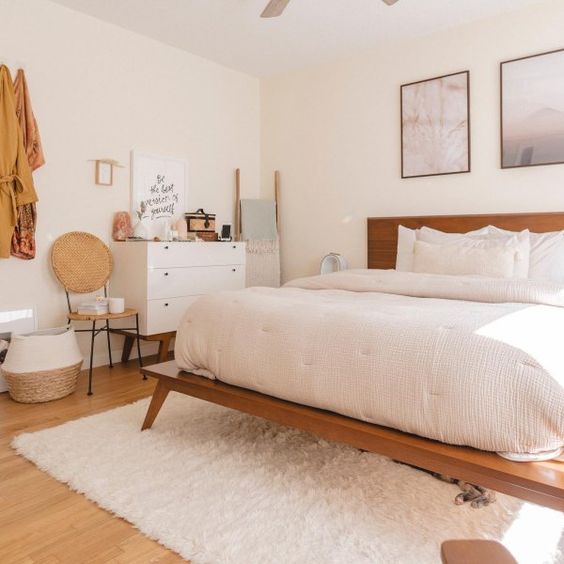 The next characteristics of Scandinavian Design are minimalist style decoration. Scandinavian Design really avoids using items that have intricate carvings or colorful items that are so quirky. For wall decoration, a minimalist-style frame is usually used. This also applies to other decorations that are used to fill the room.
Room with A Minimum of Detail
The plain appearance is certainly not very good for the interior of the room. The room will seem stiff and unattractive. Even though Scandinavian tends to look minimalist, to make the roar look beautiful, this design still presents motifs as decoration. However, the motives used are of course simple.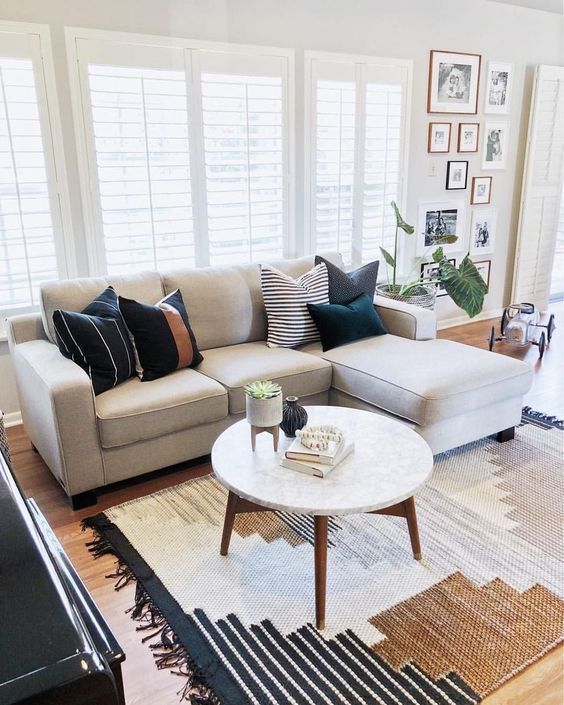 Another characteristic of Scandinavian design is the minimum of detail. In a Scandinavian concept room, you will no longer find complex motifs, such as flowers and others. The motifs used in this design tend to be stripes or squares.
Choosing The Plants As A Room Decoration
It has been explained previously that the appearance of Scandinavian design is minimalist and neutral. This design prefers plants as a Scandinavian room decoration. The green color of the plants can enhance the appearance of a room that may look a little stiff. Not only that, but the green color of the plants is also very effective in giving a fresh look and atmosphere to the room.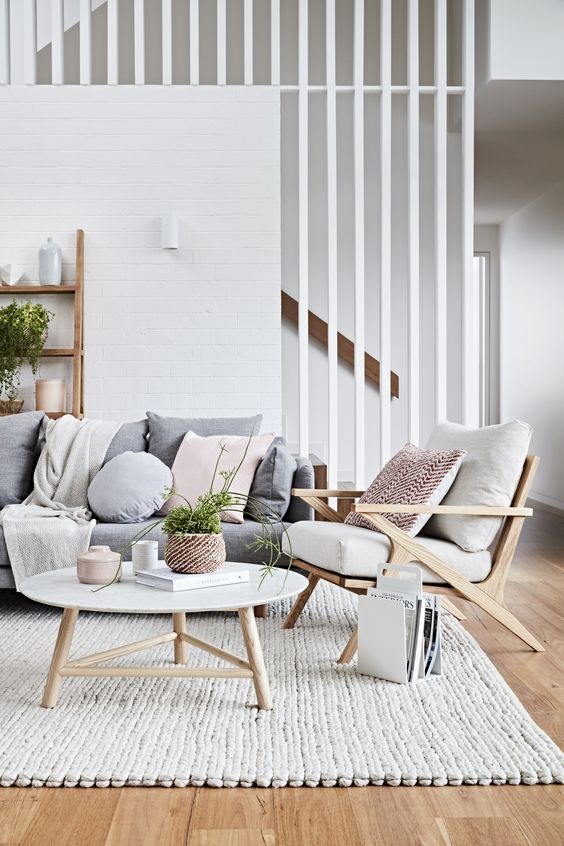 There are two types of plants that can be used: native plants and artificial plants.
Both of these plants have the same function, which is to make the room look fresh. However, of course, native plants and artificial plants are so different.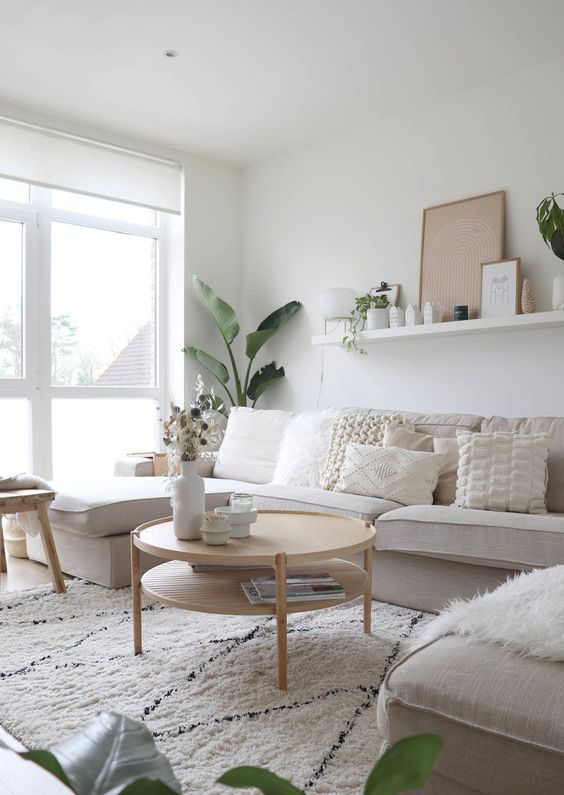 Using native plants in decorating a Scandinavian room not only gives a fresh impression but can also make the air in the room healthy. Some plants, such as Sansiviera and Aloe Vera, can absorb harmful substances in the air. That way, your Scandinavian room will not only appear beautiful and fresh but will also be comfortable and healthy.
However, for native plants, the maintenance is a bit complicated. Like you have to replace the soil in pots, cut plant leaves when the plants have started to grow, watering the plants regularly, and also get the plants out of the house for getting the nutrition of sunlight.
Using artificial plants will not affect the air in the room. However, the maintenance of artificial plants will be easier and less troublesome. You only need to clean the artificial plants from dust by soaking them in soapy water or wiping them with a damp cloth.
Natural Lighting as The Main Lighting
Every room certainly needs lighting, be it natural lighting or artificial lighting.
As previously explained, the Scandinavian concept room will look bright and natural. In addition to the neutral colors used, this design also makes more use of natural lighting as the main room lighting.
Therefore, it is not surprising that a Scandinavian design room has several large windows. The goal is to maximize the natural lighting that enters the room.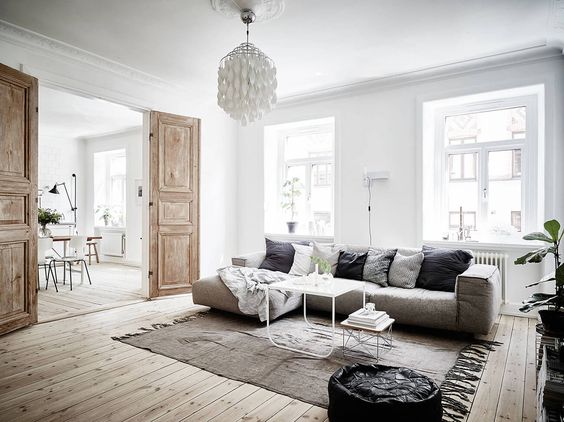 Natural lighting itself has several benefits:
Make you feel more relaxed and calm.
Good for body health.
Can boost your mood.
Make the room look naturally bright.
The room will feel more alive.
The colors in the room will look prettier.
A warm atmosphere will envelop the room.
Make the room feel more comfortable.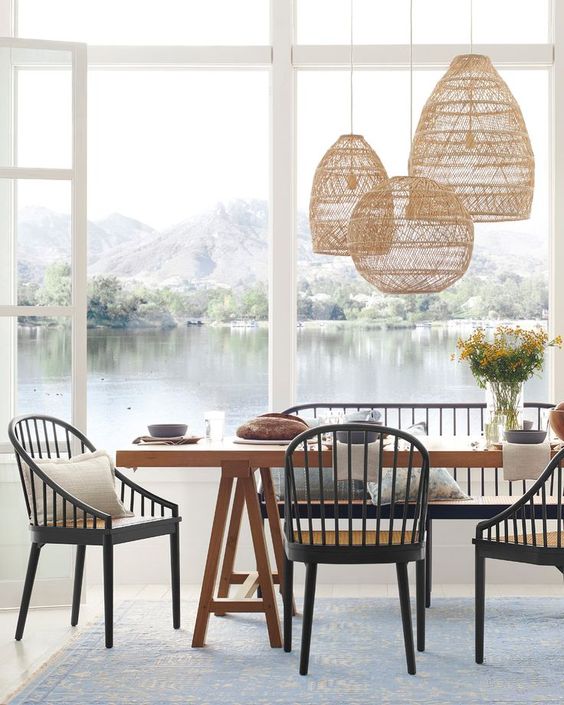 Sunlight is also very good for a small room, especially for a white concept room. The natural light that enters the room through the window will hit the whitewashed walls and reflect back into the room. In this way, a small room will not only look brighter but also feel more spacious. This is one of the factors why Scandinavian Design is often applied to minimalist homes.
Conclusion
Scandinavian Design is indeed a trend lately. Apart from its simpler and minimalist appearance, the Scandinavian concept room also feels so comfortable, calm, and warm. However, there are still many people who don't know about Scandinavian design. Actually, to know about Scandinavian design is quite easy. You just need to know the characteristics of Scandinavian design. And this article is made for those of you who want to Get to Know More about Scandinavian Design.