Olidhomes.com – Presenting a playground at home is one of the ways to develop children's creativity. Children are often full of imagination, curiosity, and try new things that they find interesting. Therefore, a comfortable garden kid-friendly will be the right means for them to pour it all.
For those of you who want to make your outdoor as a fun place at home, believe that you are in the right place. Because there are so many ideas that you can apply, and in this article, we have summarized the best ideas from the best.
So, get on with it, here are 20 Garden Kid-Friendly Ideas that you can use as inspiration to make your outdoor feel fun for your kids. Let's check it out!
1. A Pleasant Farming Place for Kids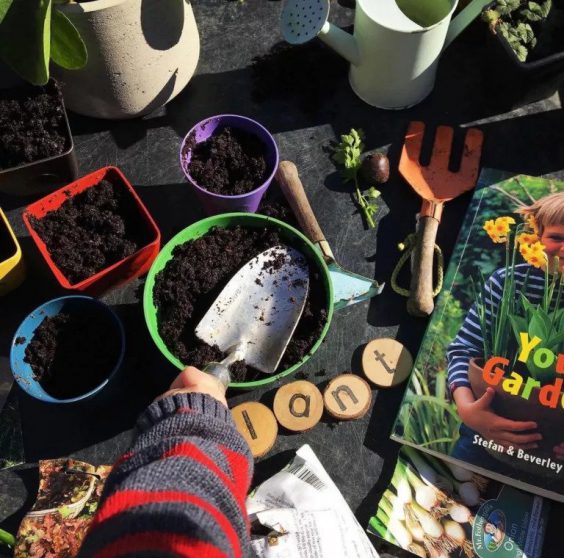 Farming is very fun. Even though it is dirty, this is one of the activities that kids enjoy. Instead of just playing with the soil, it would be better if we parents provide education about how to grow and care for plants.
So, a pleasant farming place is the first of garden kid-friendly ideas that you can apply to your outdoor. In this idea, you do not need to make the entire garden a place for planting. Use another land as another means of playing.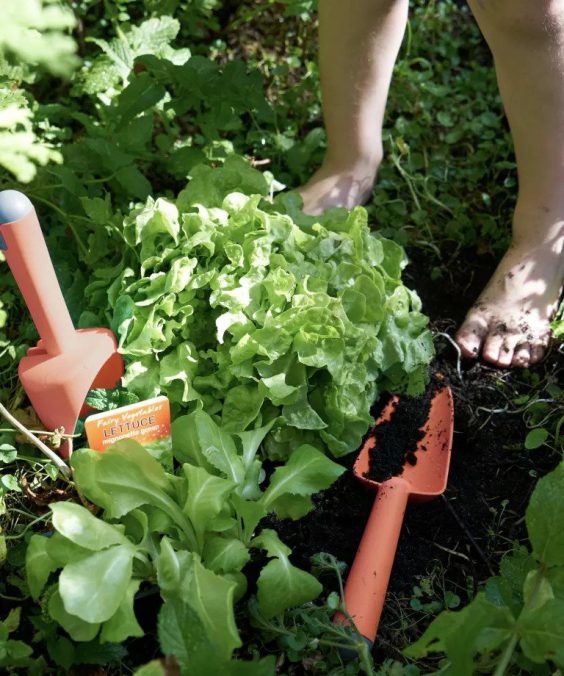 In creating a pleasant farming place, you can take advantage of a garden corner or garden edge. Try to grow edible plants such as vegetables or fruit plants. Besides developing kids' creativity, this can also make the garden look beautiful and the results from planting can be consumed.
2. Mud Kitchen for Pouring Kids' Hobbies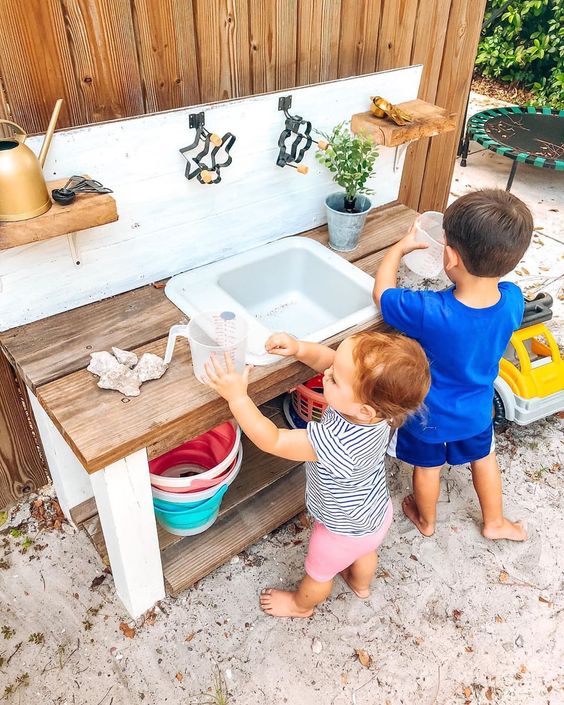 Whether it's a girl or a boy, cooking can be their hobby. And as parents, of course we are not allowed to prohibit children from pouring their hobbies.
If you allow children to play in the kitchen, it will certainly make the kitchen dirty and messy. Besides that, in the kitchen of course there are some sharp objects that are very dangerous for them. Therefore, Add mud kitchen becomes a great garden kid-friendly ideas.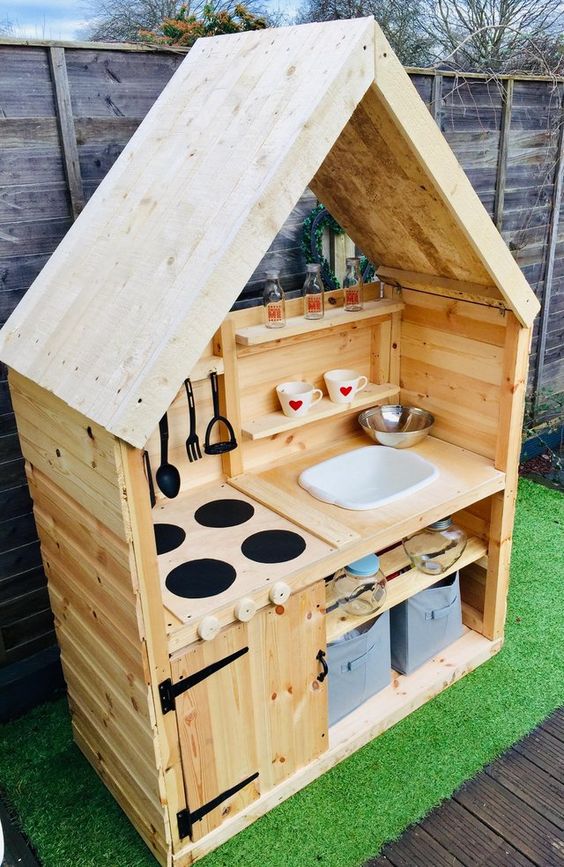 With the outdoor mud kitchen, they can make this place their own and they can freely do what they want. And to keep children safe, avoid providing items that can endanger them. You can replace real knives with toy knives and more. With this, children can enjoy their hobbies and we as parents will be calmer.
3. Fairy Garden for Magical Feel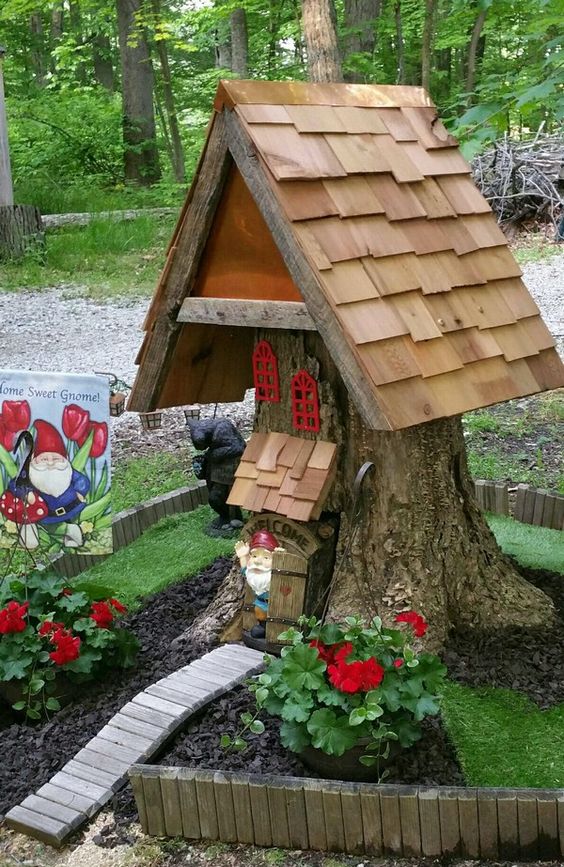 Who does not know the Alice In Wonderland film? This film is the most liked by children. If your child is one of them, let's make the park as their fantasy place.
Fairy Garden is the one of best garden kid-friendly ideas. Bringing a magical feel can develop their creativity and imagination.
It not hard to add a magical touch to the garden kid. You can use the tree as a spot to present a fantasy world to the garden. Give it a roof over the top as well as some very interesting wooden doors. Building a fence can be a great addition that will make it look more attractive.
4. Treehouse for Your Kids Chill
This one idea is already very mainstream. To make children feel comfortable and happy in the garden, parents will build a treehouse in the backyard of the house. This place is often used as a means to play and also rest. Chill in this place is very calm and fun for kids.
To make this place feel more comfortable, you can decorate it with some pillows and soft rugs. Also, add additional decorations such as string lights that can evoke a warm atmosphere calmly.
5. Building a Tent Will Become A Cozy Spot to Rest During the Day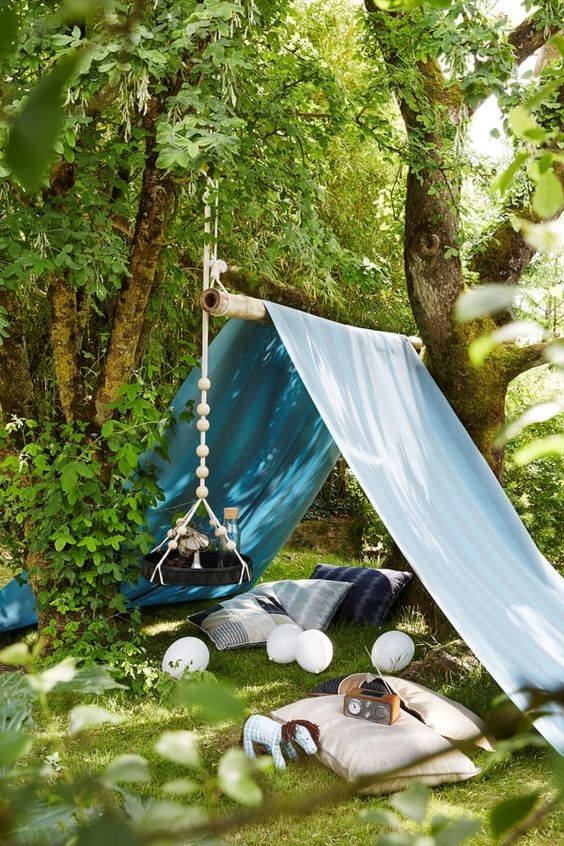 Children really do not like to stay in the house. This is because they only think about playing in an open place. And of course, the backyard garden will be their main destination.
When playing, children will easily feel tired and sleepy. So, for you, parents who want to make the garden a comfortable place for them, this one idea will be very interesting to apply.
Building a tent right under the tree will be the most comfortable spot for them to rest during the day. Shady, fresh, and calm will make their rest to be of quality.
Here, you can roll out a small rug and put some pillows on for your child to rest. Also, add a blanket just in case the child does not get cold due to the light wind.
6. Garden Kid-Friendly with Complete Playground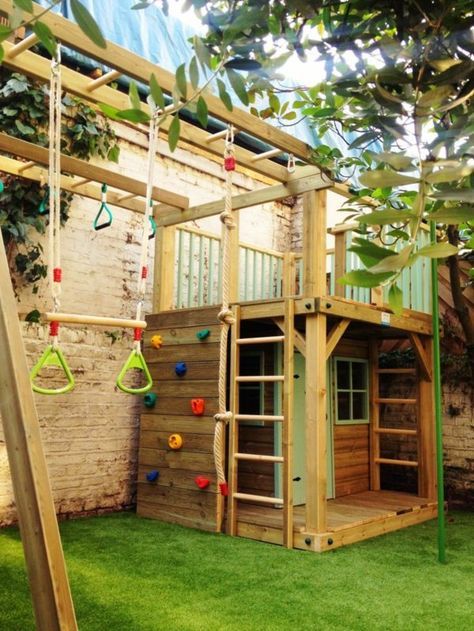 An active child is a child who is smart and healthy. So, if your child is active, you do not need to worry. And never to forbid them or tell them to be quiet.
As a parent, you have to support what your child likes. That way, the child will feel happy. Besides that, also pay attention to the safety of the child. Because they still do not know which ones are dangerous and which are not.
To make your children feel happy outdoor, you can add a playground to the garden. It will be a fun place for playing. It would be better to provide a complete playground, such as there are swings, slides, and others.
If you are worried that your child will fall and get hurt, you can provide soil or grass under the playground. So, if children fall, they will not feel bad or injured.
7. Provide Their Own Tools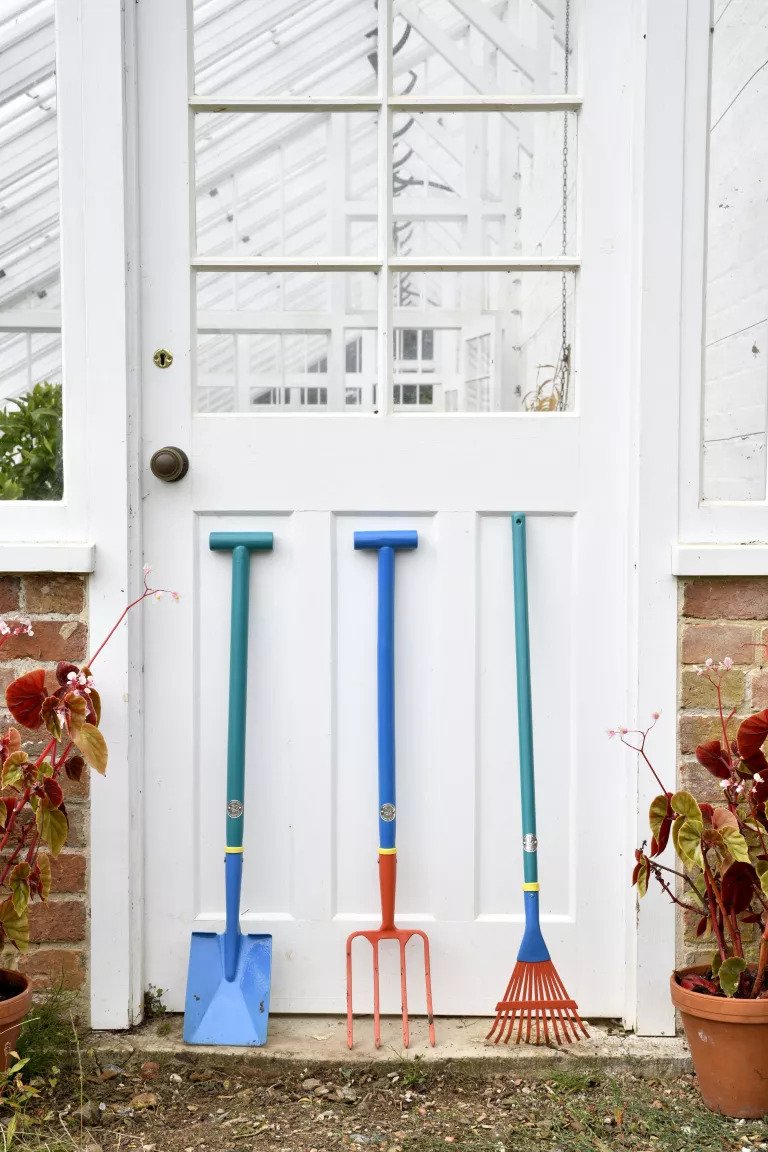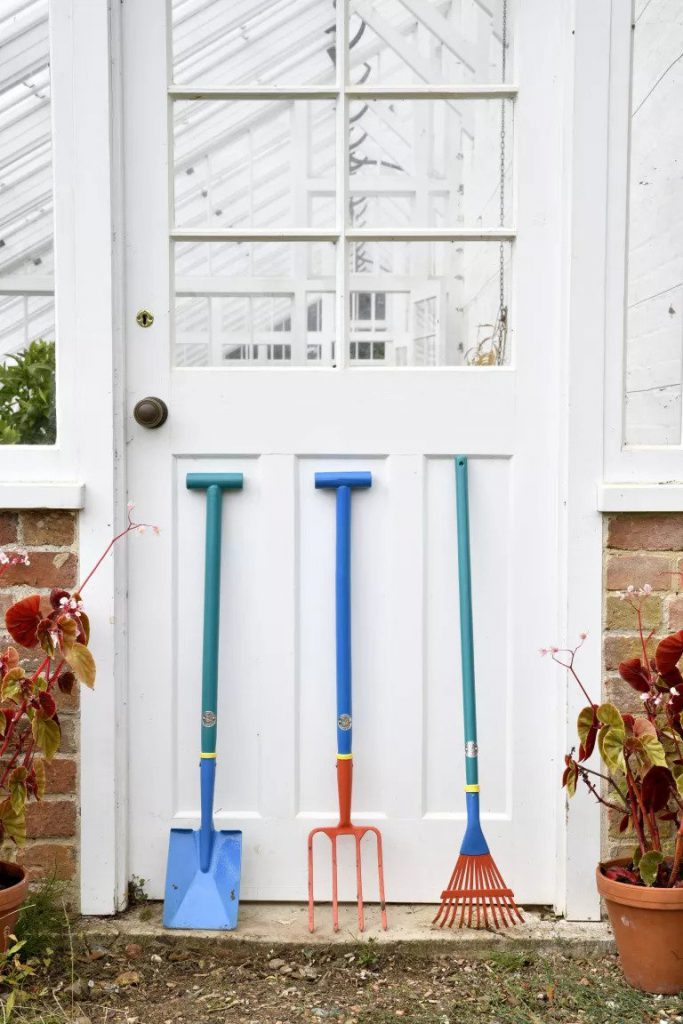 What children do is sometimes erratic. It could be that when they are playing in the playground, they suddenly move to a place to grow crops. Or maybe just take tools to clean the garden and sweep the leaves that are there.
This best of  garden kid-friendly ideas is better for you to choose. By providing their own tools, they can do what they want easily. Besides that, kid tools are also much safer than those of adults.
In placing this tool, try not to put it in a place that is difficult for the child to reach. Do not also hide it behind other objects. Try to put the tools in a place that they can see them directly. With this, they will feel more comfortable in the garden.
8. Garden with Child-friendly Plants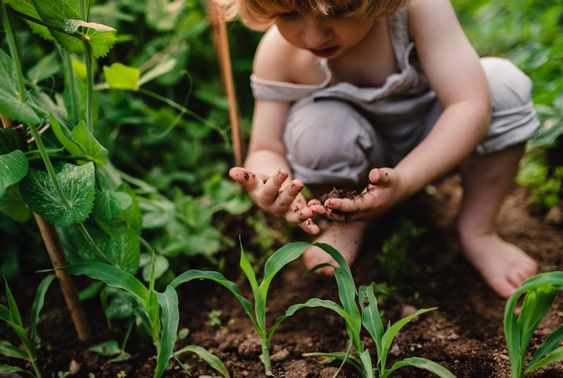 It feels incomplete if the garden does not contain plants. At least, the garden is given flowers that can make it look beautiful and comfortable. Besides that, the aroma of the flowers can also make the garden fragrant and relax.
Becomes a kids' play area, of course, we have to make the garden a safe and comfortable place. So, make sure you use child-friendly plants.
What is meant by child-friendly plants are the plants that do not have thorns (such as roses) or plants that have sap that can make the skin red and itchy. Since we do not know when the child will grab or pick these flowers, it is better to avoid plants like this one.
9. Wildlife Garden Kid-Friendly for Educating Them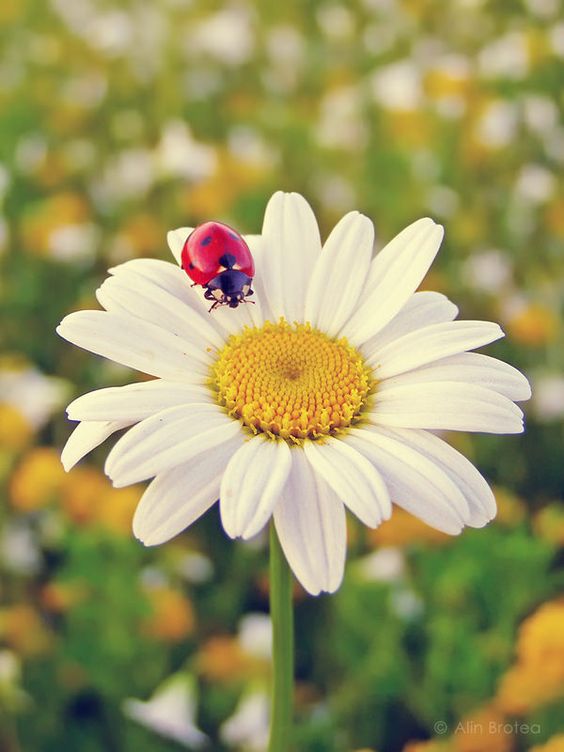 Instead of just being a place to have fun, it would be better to make a garden a place to educate them. And a kid-friendly wildlife garden is the right idea for you to choose.
In this idea, several plants are presented to invite some animals and insects. A butterfly soaking up the juice of a flower, or a bee looking for food, or even a beetle perching on the leaves. All of these can be used to increase their knowledge.
In this idea, you can also present a birdhouse in a tree. The birds that live in it will become additional knowledge that can be obtained by your child.
10. Fun Garden Kid-Friendly with Chalkboard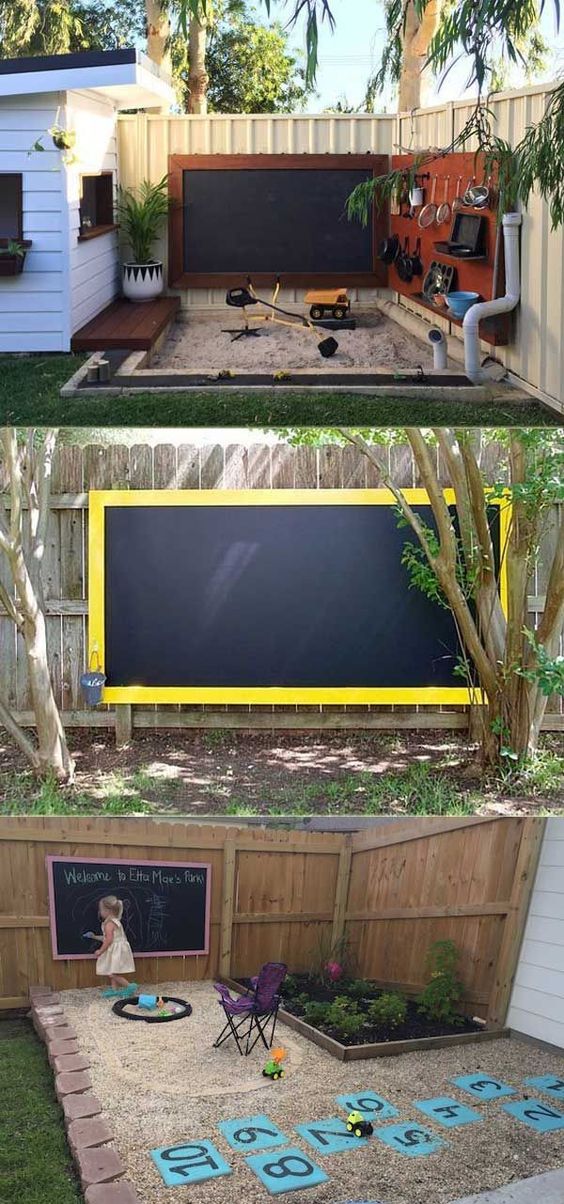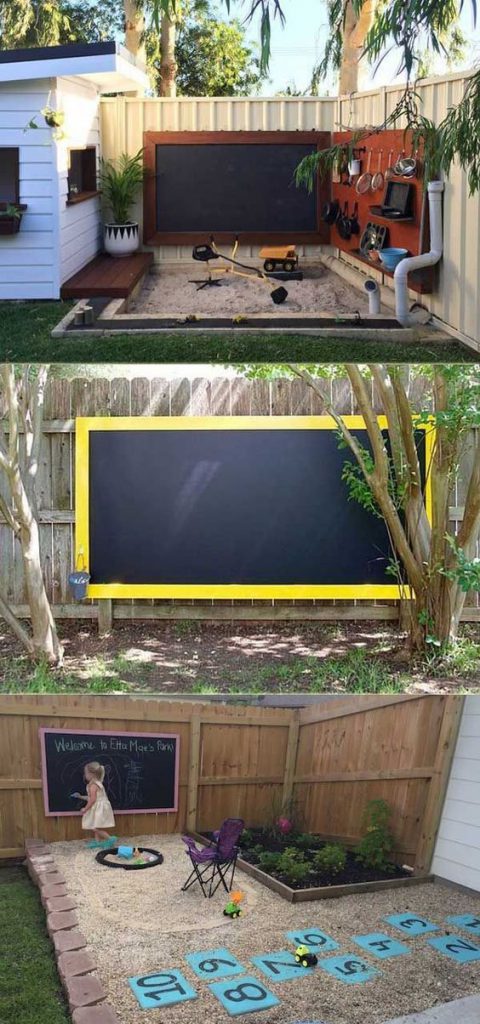 Who does not like to draw? This activity is one of the things that children like the most. Usually, they will draw in each house object. And the walls of the house often become a victim of their hobby.
Being an activity that pours out children's creativity, as a parent, of course you should not prohibit it. What you have to do is direct them to the right object for them to pour their imaginations on.
Adding a chalkboard to the garden is one of the best garden kid-friendly ideas. With this, they can play with satisfaction without having to move places.
Conclusion
Compared to indoors, children will prefer to play indoors. Because they can play freely here. Therefore, it is very important to create a kid-friendly garden outside your home. There are plenty of ways that you can choose. And in this article, we have provided the best 10 Garden Kid-Friendly Ideas. These are the easy ways in making your outdoor feel fun. So, what are you waiting for? Let's choose some interesting ideas to apply to your garden in your home.