A mirror serves as a unique household item and is found in almost every home. It is essential due to its usefulness, making it a must-have in the house.
A mirror comes with different benefits. From its use as an aid for dressing up to a decorative item that makes the place more bright and beautiful, even for the interior decor trick of making a room look more spacious.
A quick look at the variety of mirror ideas for your bedroom wall will probably give you a good idea of what to use. And if you're interested in putting some decorations on your wall, especially mirrors… then you definitely should read this article.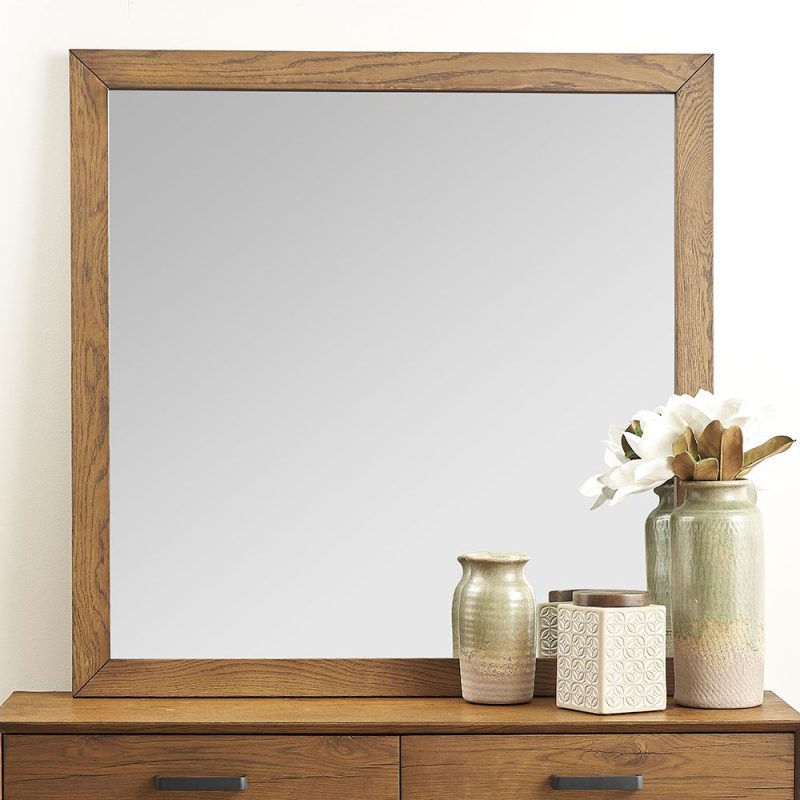 Image Source: 1825 Interiors
Bedroom Wall Mirror Ideas
Just as was stated before, we'll be discussing some chic mirror decorating ideas for that nice wall of yours. With these ideas, you can improve the look of your room, giving visitors something to admire.
There are different types of mirrors used for these designs. Some designs are already made and are easy to install.
Some would require expert help in applying them to your wall. However, this type usually brings out the best effects for your bedroom.
Let's take a look at them below.
Simple Rectangular Mirror
A rectangle-shaped mirror consisting of four pieces per set is one of the designs that can be easily applied to your bedroom wall.
The mirror placement can be adjusted by you anytime, and you can make them look as simple and elegant as possible.
Glamorous Big-Framed Mirror
One significant difference between mirrors is usually the frame. A mirror with a big shiny frame will give the room an impression of glamor. Preferably when white, these mirrors can easily become the center of attraction of the room, especially if used in a female's room.
So if you're looking for a mirror that will be the focal point of your rooms' decoration, a large shiny framed mirror will do the trick. This is way more interesting than a typical mirror.
Vertical Half Wall Mirror
For the small-sized rooms, there's a provision for mirror decoration. The decor trick for this is to mount a large mirror covering half the wall of your room. This gives it an elegant and spacious look.
Small Touch of Mirrors
Homes with large mirror decor usually portray flamboyance, but a small, slim mirror can give your bedroom just the same luxurious effect.
Slim vertical mirrors placed on both sides of your bed will give your room a good and exciting design. As a result, your resting space will portray beauty. 
Large Vanity Mirrors
If a custom dresser with a vanity set is what you're aiming to create, then we advise you make them using a large mirror area. This can create a spacious reflection of the room.
A large mirror found in the vanity set, almost covering up the entire wall, will do well with the overall furnishing of the house or bedroom furniture.
Artistic Custom Rectangular Shaped Mirror
A simple design can be made using mirrors on your wall by making a rectangular divider that will cover the entire wall of the room.
You can pick the section you want to place the mirror. This gives the room a simple artistic look. This is better than covering up all the sections with mirrors.
Conclusion
These ideas mentioned above are just a few; there are other great designs aside from these to pick from as well.
You can also decide to work with your imagination and create the magic on your bedroom wall; either way, be assured that a good mirror decor on your wall won't let you down.
Take some time to care for the mirrors, keeping them clean and in good condition.
Avoid objects around that can cause damage to the mirrors, and be sure to get expert help when needed, either during installation or during removal of the mirrors.