Olidhomes.com – Knowing the apartment tips and tricks is very important for those of you who live in studio apartment or dorms. If we look at the price point of view, studio type apartments are certainly more affordable and cheaper than other residences. However, the space available in studio apartments is very limited.
The common issue that people who live in studio apartments often experience is that they can't use the things they want. Or even, the items that were there seemed to make the studio apartment cramped and uncomfortable.
For those of you who are experiencing this issue, you will find the best way to make your studio apartment a comfortable place to live in. Because here, we have provided 10 Tips and Tricks for Making The Most of Your Small Apartment. So, let's check it out!
1. Tall Open Wardrobe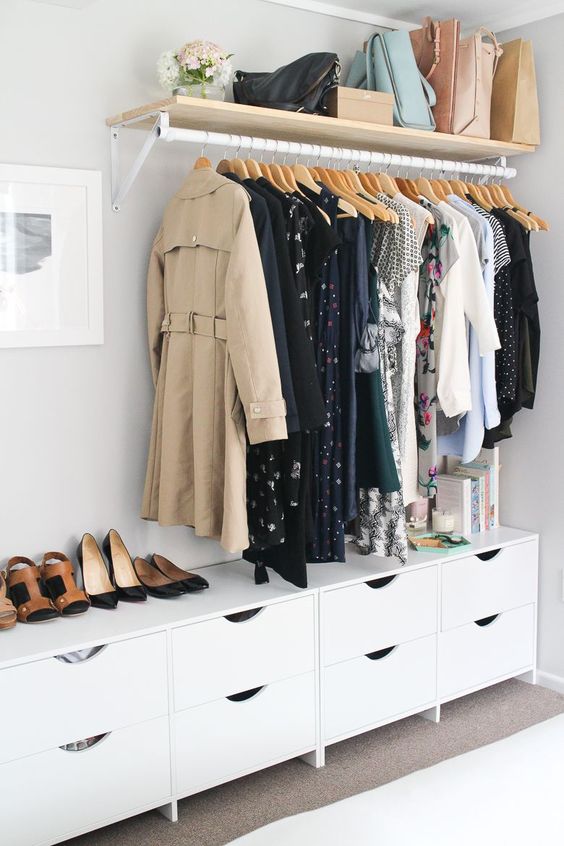 Don't ever expect to have a walk-in closet room in a studio apartment. This is because the studio apartment only has one room. And if you are determined to make a walk-in closet there, then the apartment will be a very narrow place to live.
So, the first of small apartment tips that you can follow is to make a tall open wardrobe. This is much better than using a cupboard. Because the walls in the apartment are still visible and won't make this place narrow.
Here are the tricks that you can apply to the apartment to make it look the most:
Hang the floating shelf close to the ceiling
In a small apartment, you are required to make the best use of the walls. Instead of making a separate storage area, it is better to make one spot in the apartment as a place to put your belongings.
Besides hanging clothes, try to make a tall open wardrobe to put various accessories, such as bags, shoes, and so on. Here, you can hang a floating wall shelf closer to the ceiling. This trick is also very good for giving the illusion of height to the apartment wall. That way, the small apartment will not look cramped.
Low-profile filing cabinet
Keeping things in the open is not a good thing. Because these items often become a den of dust. It would be best to keep your little minions in a drawer.
The next trick you can follow is to place a low-profile filing cabinet right under the hanging clothes. Here, you can put all kinds of items that you don't want to show. Besides that, also take advantage of the upper side of the filing cabinet to store several items, such as shoes, sandals, and so on.
2. Extendable Table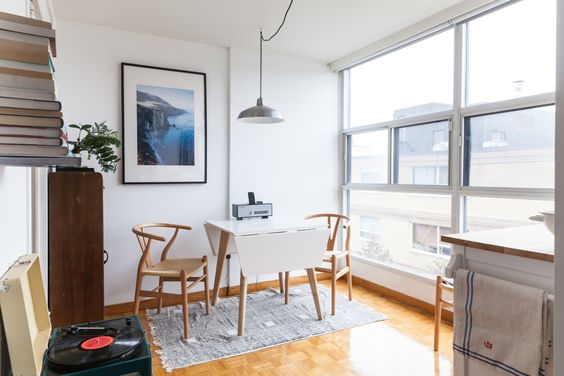 In decorating a studio apartment, you really can't use too much furniture. It would be better to use multi-functional furniture. Like an extendable table.
As we all know that the table belongs to an important category of furniture that should not be left behind. Even if you use one table, you can make it a place to eat, study, work, and so on.
And with this, the extendable table becomes one of the best apartment studio tips. You can adjust the table width according to what you need. And if it is not in use, you can return the table to its original size. Of course, this is great for making a studio apartment feel more spacious.
3. Make Side Table As Multifunctional Furniture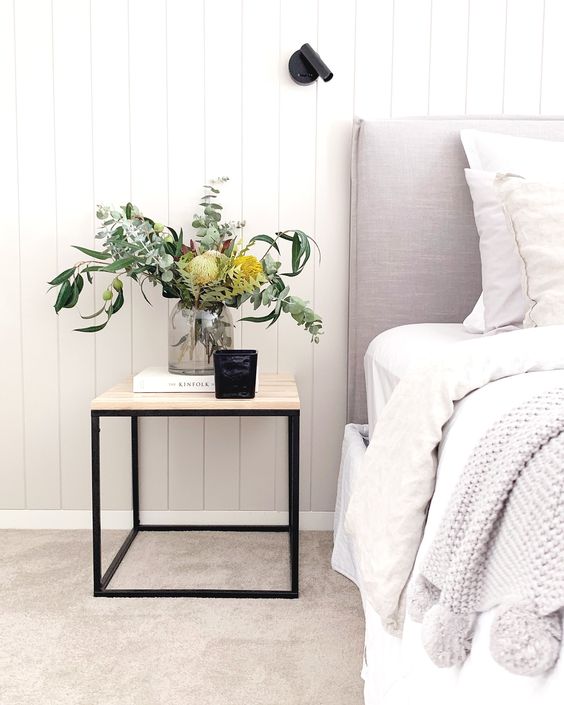 The next of apartment studio tips is to make a side table as multifunctional furniture.
Studio apartments are often made open-concept so they don't feel cramped. So, the items that are there can be used from one room to another. As in the side table.
You can use this one item right beside the bed or you can also use it as a coffee table in your apartment. This is the best trick to make the living room in a studio apartment feel more spacious. You can take advantage of the empty middle side of the living room as a place to do various activities such as yoga and others.
To make it look decorative, try lining the top of the side table with an attractive tablecloth.
4. Basket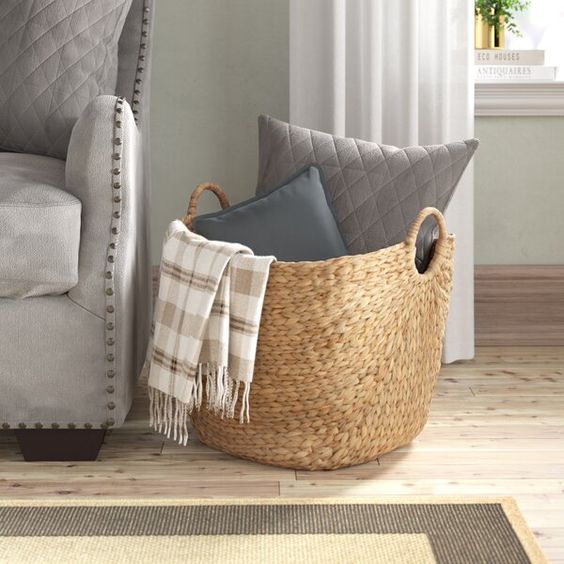 It might seem like a trivial item. However, having a basketball in a studio apartment has many benefits. Not only to add to the aesthetic impression but basketball can be used as smart storage. Therefore, using basketball is one of the studio apartment tips that you can follow.
Actually, it's okay to keep your things under the bed. However, some items that cannot be stored there can be stored in the basketball.
You can use the basket as a storage area for blankets in the living room. Making basketball a place for laundry is also an interesting idea. You can put the blanket that was in the basket before on the sofa and use the basketball to put the dirty clothes that will be in the laundry.
5. Mirror with Storage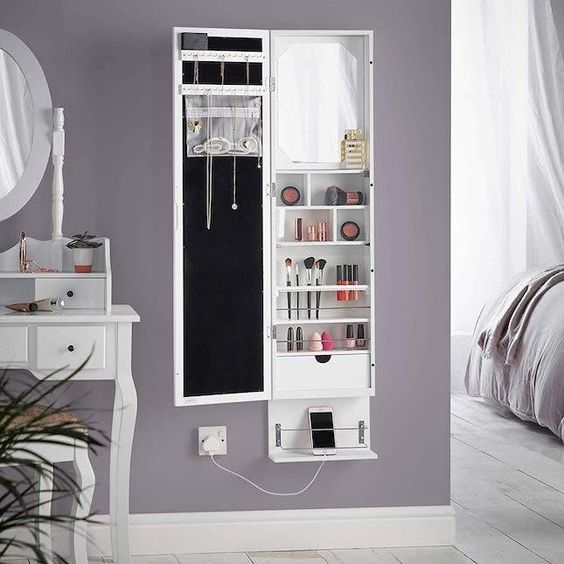 A mirror is an item that is certainly in every place of residence. Instead of just being used to reflect, this one item is also often used as a room decoration. Therefore, now you can find a variety of interesting mirror designs.
Instead of just using it to reflect and add value to the beauty of the interior, it would be better to use a mirror as a storage area. With this, a mirror with storage becomes the next of apartment studio tips.
6. Storage Drawers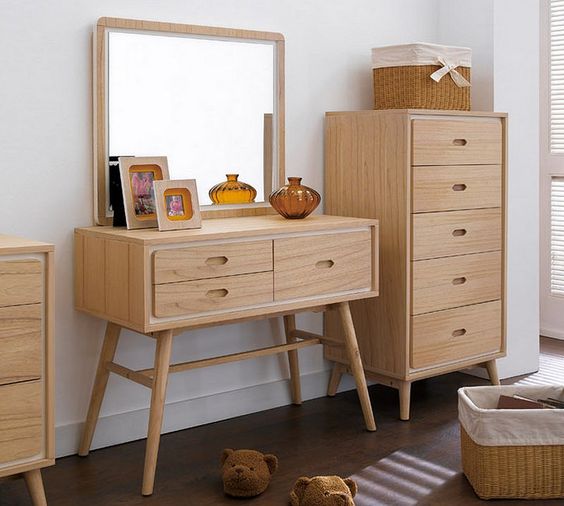 The most important thing in decorating a studio apartment is to hide small items from sight. Small items left lying on the table or otherwise will make this small residence look messy and dirty. So, the next of apartment studio tips to make it looks great is to use storage drawers.
There's nothing better than keeping small items in drawers. To make it easier for you to find the items you want, try organizing your stuff in the drawers. Like provides containers to put different stuff.
7. Having Physical Space in Bathroom with Shower Curtain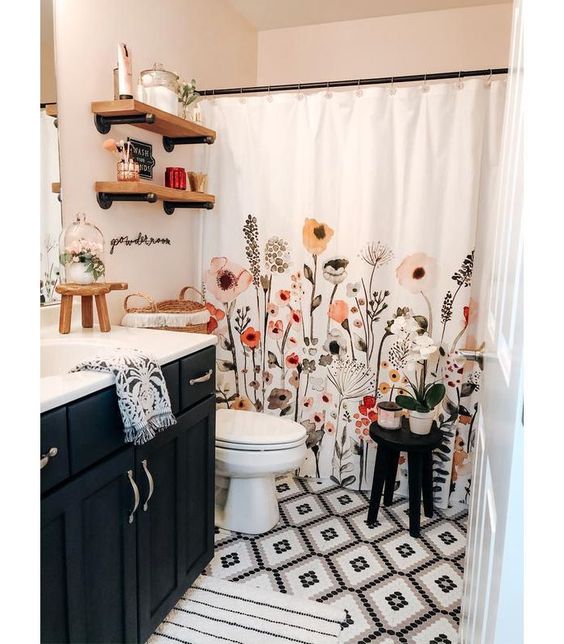 It sounds impossible. The small room is given a divider. Of course, this will make the room even narrower.
However, on this one tip, your worries are unnecessary. Because the shower curtain is actually an item that will be very useful for you.
Even though we are in the bathroom, we certainly need physical space. If you use a shower curtain in the bathroom, you certainly will feel more comfortable to linger and enjoy your time there. Scrubbing and others will be more fun.
In using a shower curtain, there is one thing you need to note, that is you have to make sure it is always dry after using it. Because the shower curtain that is left wet will cause mildew which will actually make it look bad and interfere with the beauty of the bathroom.
8. Open Rack As A Room Divider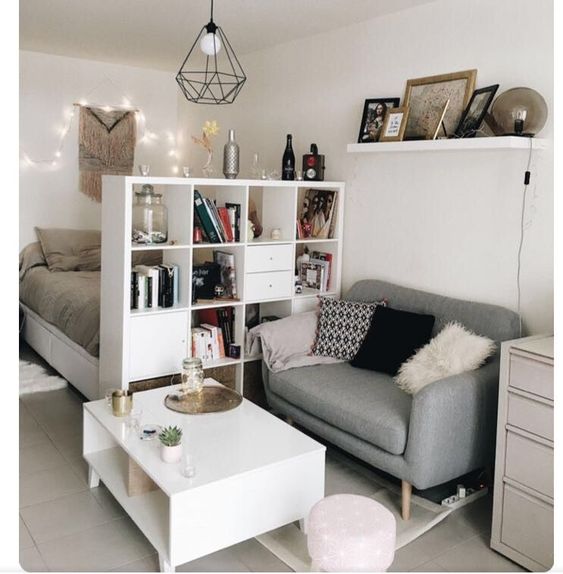 Even though an open concept is applied to a studio apartment, you still have to give a divider that informs you that each room in the apartment has a different function. And using an open rack is one interesting tip studio apartment to try.
You can use an open rack as a place to store small items that might cause chaos in the appearance of the apartment. Or you can also display some interesting displays such as photo frames, flowers, tissue holders, and so on. Besides that, the open rack will also not completely cover it so there is still a gap which is very important not to make the studio apartment look cramped.
9. Functional Item is The Main
As previously explained, it is indeed better to use items that have multiple functions. These are the main tips and tricks for making a studio apartment feel less cramped. Thus, even if the studio apartment is a small residence, you will be able to live comfortably there.
So, using the functional item is the best one of apartment studio tips and tricks. As with the sofa in the picture above. Wooden shelves may usually be used as a place to store. But this one you can make as a comfortable sofa.
10. Greneery The Apartment with Hanging Plants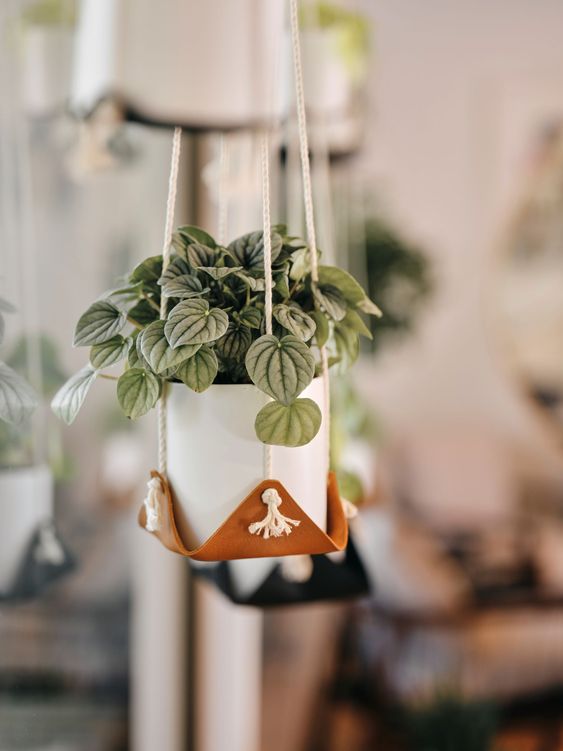 The decoration is really needed to make a residence look less rigid and look more attractive. Although relatively small and cramped, studio apartments also need decoration.
There are several interesting decorations that you can choose from. However, behind all that it would be better to use a decoration that can give a fresh and calm impression to this small residence. Therefore, hanging plants become the last of apartment studio tips.
Due to limited space, it would be better for you to choose hanging plants for greenery in your apartment studio. Here you don't need anything but a strong ceiling.
In choosing plants for your apartment, there is one thing you need to pay attention to, that is the type of plant you will use. Make sure you use durable plants in the interior. Or, you can also choose bedroom plants because apart from being refreshing, they can also provide a fragrant and soothing aroma to your apartment.
Conclusion
More affordable prices make studio apartments the place to live most people choose. Besides, the limited space makes this place a practical place to live alone. This is because cleaning a studio apartment is not difficult. However, because of this limited space, you have to know how to properly decorate so that the studio apartment can be a comfortable place to live. And in this article, we have provided 10 Room Ideas for Making The Most of Your Small Apartment which will be very useful for you.