olidhomes.com – Not all plants can grow in all seasons. Therefore, when the seasons change, this is the right time to reorganize the plants in your garden. That way, the garden will still look beautiful in all seasons. And, of course, you have to choose plants that can live in that season.
One of the most enjoyable seasons for growing plants in Spring. There are many plants and flowers with beautiful colors that you can choose to decorate and color your garden. And, in this article, we have provided 17 Best Plants to Grow in Spring Season, Invade Beautiful Flowers in Your Garden. So, let's check it out!
1. Aster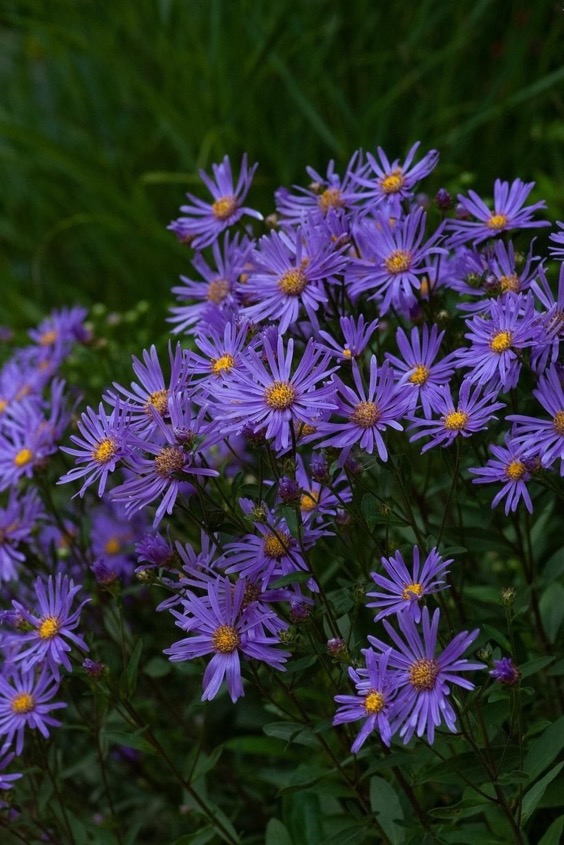 Aster is a beautiful flower with a diverse variety. This plant has a colorful appearance. It can grow in almost any type of soil. The best medium to plant Aster is a well-draining soil. Also, it needs a warm temperature, so full sun to partial shade is the best place.
This flowery plant is easy to grow. They can invade the garden if you treat them well. Thus, you can replant some Aster buds into a new pot, if you want to grow them indoors. Besides, just let them grow naturally in your garden. This plant will create a flowery bush.
1 of 17
2. Hydrangeas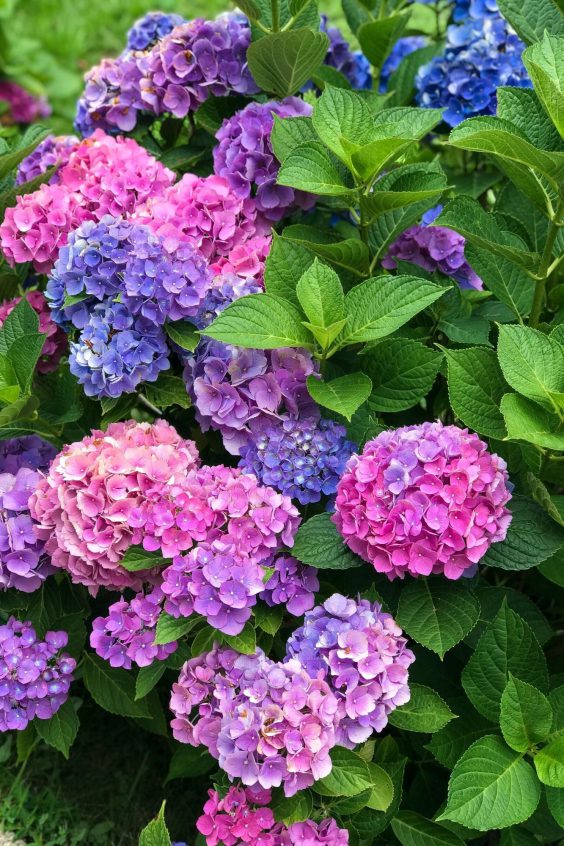 Hydrangea is a popular flowery plant. It has various species with different flowers. Their flowers create a group of scented blooms. That is why people pick them and make some flower buckets of Hydrangea. Also, the big leaves are useful to decorate a flower bucket.
Hydrangea will bloom in the spring season. The warm temperature stimulates them to grow faster. First, water Hydrangea thoroughly at least once per week. Then, add mulch to the topsoil to keep moist. Apply some fertilizers based on your Hydrangea variety to help them grow.
2 of 17
3. Sunflower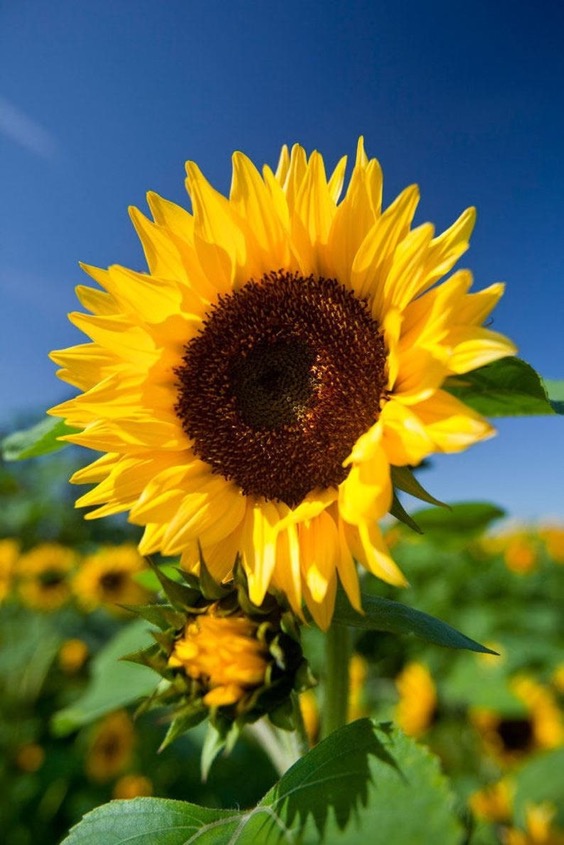 Sunflower is the next spring flower. This flower loves full sun to partial shades. It grows better during the warm season like spring and summer seasons. The sunflowers grow upright and follow the sunlight. Thus, it needs direct sunlight to grow well.
Moreover, sunflower is easy to grow. It grows by the seeds. Thus, you need to plant the seed on garden soil, after soaking them. Then, put them in a sunny place and mist the topsoil. Do not water them thoroughly during the first growing. It is better to mist the soil.
3 of 17
4. Gladiolus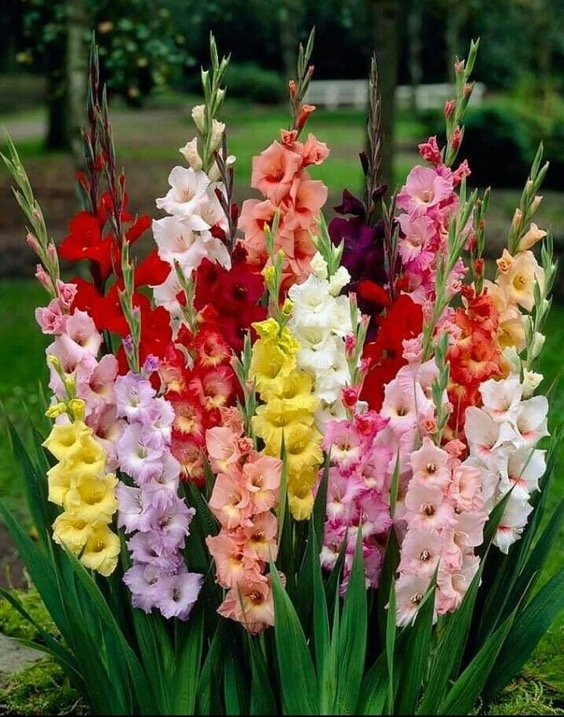 Gladiolus is a fast-growing plant. You can plant Gladiolus seed in the early spring season. It will bloom flowers in 5-8 weeks after planting. This plant will grow better in full sun to partial shade. Also, it loves well-draining soil to keep its roots healthy.
Besides, Gladiolus is a heavy feeder. It grows well with rich fertilizer. Also, ensure this plant gets adequate sunlight at least 6-8 hours per day. The warm place will prevent the soil to get soggy. Gladiolus could not live in soggy soil because their roots can rot.
4 of 17
5. Daffodil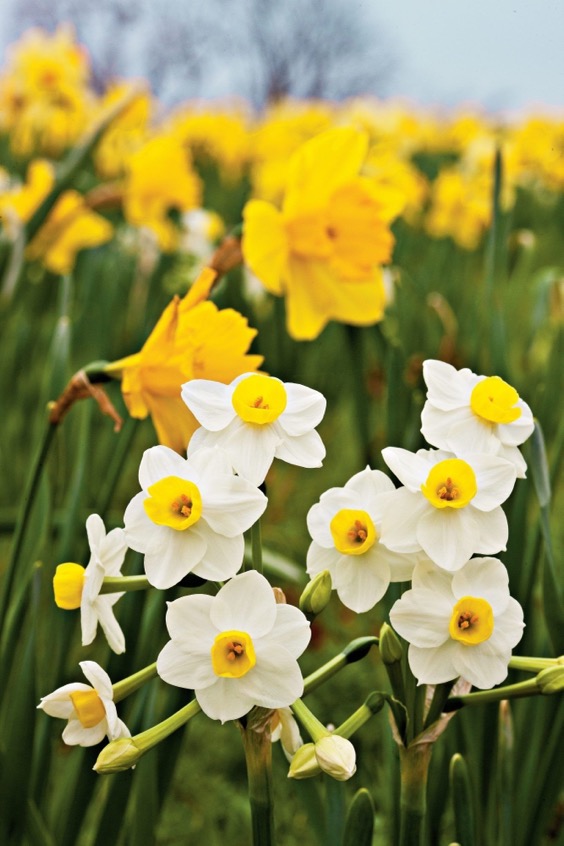 Daffodil is a bulb plant. The best time to grow Daffodils is in the late winter season. Then, the Daffodil will bloom in the spring season. This plant has cheery yellow flowers. Their appearance is catchy. Also, it attracts attention to the garden.
This flowery plant is a sun lover. It grows better in full sun. When it blooms flowers, you need to water them for 3 weeks or so. Daffodil is sensitive to wet conditions. Thus, ensure the soil is fully dry between the watering.
5 of 17
6. Zinnia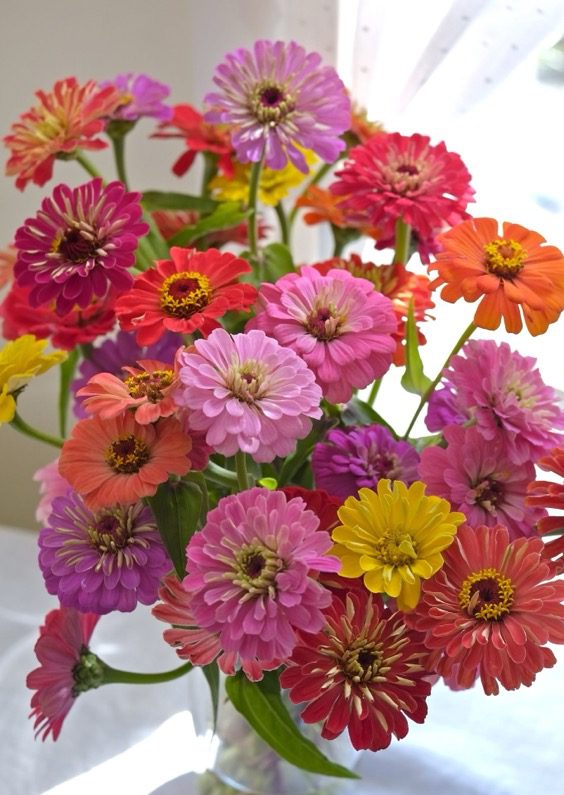 Zinnia is a colorful plant. It grows faster in full sun during the spring season. The best time to grow Zinnia is after frost. The early spring has a fresh atmosphere for growing Zinnia. Before that, touch the soil and check the warm soil.
This plant is easy to grow. Zinnia will show a vibrant appearance in the spring season. Like other spring plants, Zinnia loves adequate sunlight and water. To keep them hydrated, you need to put mulch on topsoil. They will bloom as many flowers to decorate your garden.
6 of 17
7. Marigolds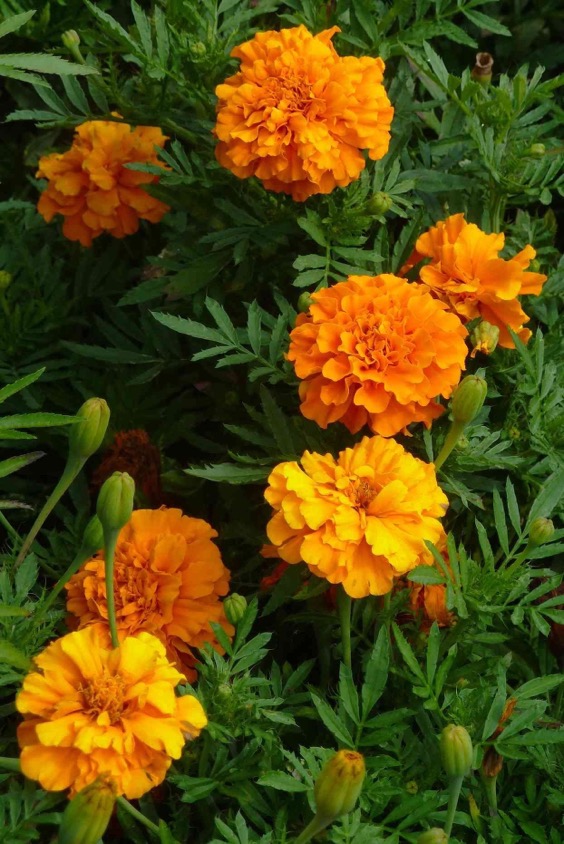 Marigolds are striking flowers. It offers colorful flowers with orange-yellow shades. This plant loves full sunshine and will grow better in the spring to the summer season. Marigold has a diverse variety. You can find an attractive appearance with different colors.
Its flowery plant can handle the heat of the summer season. Even, Marigold will survive till the winter season. This flowery plant is the best choice for your garden. You can start growing Marigolds in the early spring. Water them thoroughly during the early growing.
7 of 17
8. Hyacinths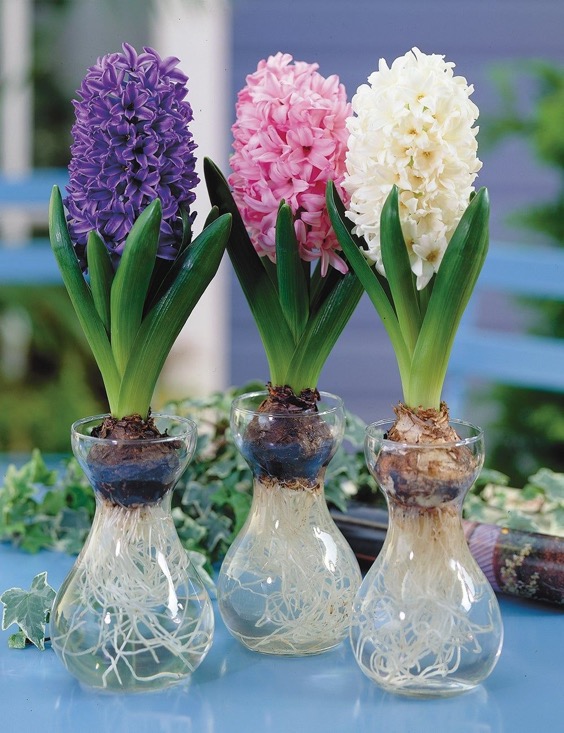 Hyacinth is a beautiful and fragrant plant. It produces bulbs and flowers in the spring season. This plant grows better in sunny places. Thus, you need to put them under the full sun to partial shade. Also, this flowery plant can invade your garden like a beautiful bush.
Moreover, it is easy to care for. This plant will not clutter your garden with their invasion. Even, their flowers will stay for weeks after blooming. So, this plant can fill your garden beautifully. Besides, you can grow them in a pot or plant them directly in the soil.
8 of 17
9. Lantana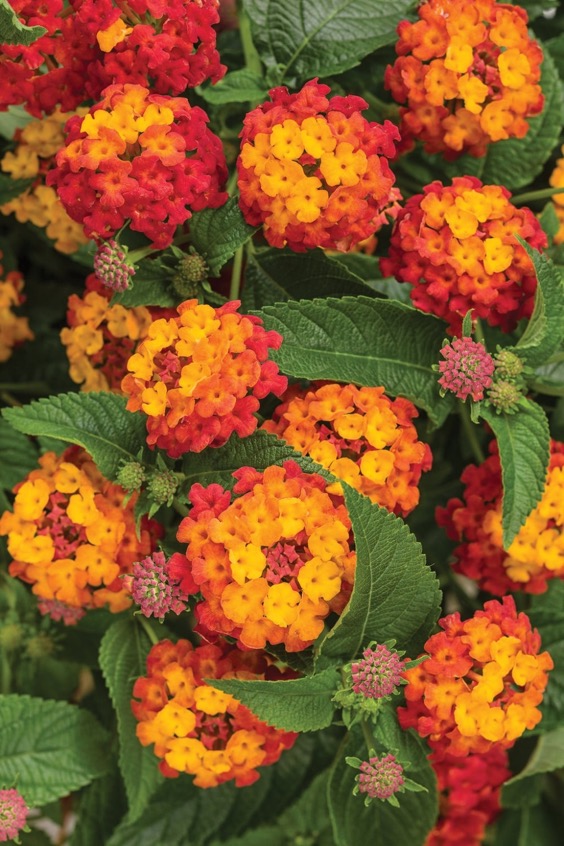 Lantana is another flowery plant for the spring season. This plant has an attractive appearance. Water this plant thoroughly after planting them. Ensure that you provide healthy soil for their roots. Thus, you can grow them in a pot to monitor the soil nutrients every month.
Even though this plant is drought tolerant, it requires enough water during the spring to the summer season. Also, Lantana can produce flowers in the spring season. The flowers will stay up to a few weeks after blooming. Lantana will grow naturally when they get rainfall or irrigation. You can add fertilizer to stimulate the soil nutrients every month in the spring season.
9 of 17
10. Sedum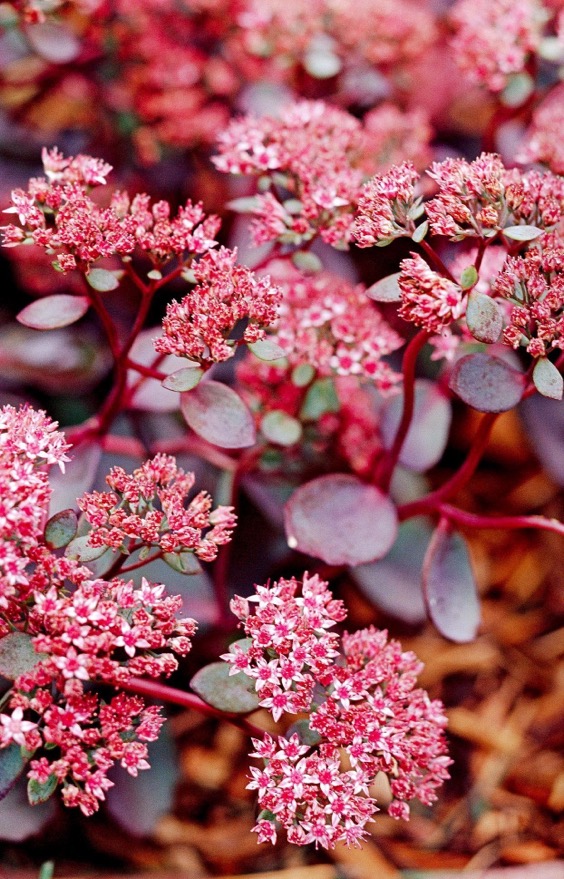 Sedum is a diverse plant. You will find some Sedum species to grow in the garden. Sedum is a popular plant to grow as a colorful margin. This succulent is drought tolerant, so it can live in almost any type of soil. Also, it loves full sun and tolerates partial shade.
When growing Sedum in the winter season, it will accept the cold temperature at a certain level. The best place to grow Sedum is in a warm place. Also, it requires sandy, rich, and well-draining soil. As long as it gets enough nutrients, Sedum will grow a different color of flowers throughout the seasons.
10 of 17
11. Tulip
Tulip is an amazing bulb plant. It needs to grow in the fall season for spring to bloom. Most Tulips are perennial, but many Tulips will fade in the first year. Thus, most Tulips are like annual plants and are easy to plant every year. So, you can replant some new bulbs of Tulips into a new pot.
Besides, tulips should not live in soggy soil. The wet soil will cause fungal disease in their bulbs. Thus, keep them in a warm atmosphere. It is better to provide well-draining soil and good drainage if growing in a pot. Then, add slow-release fertilizer to improve soil nutrients.
11 of 17
12. Primrose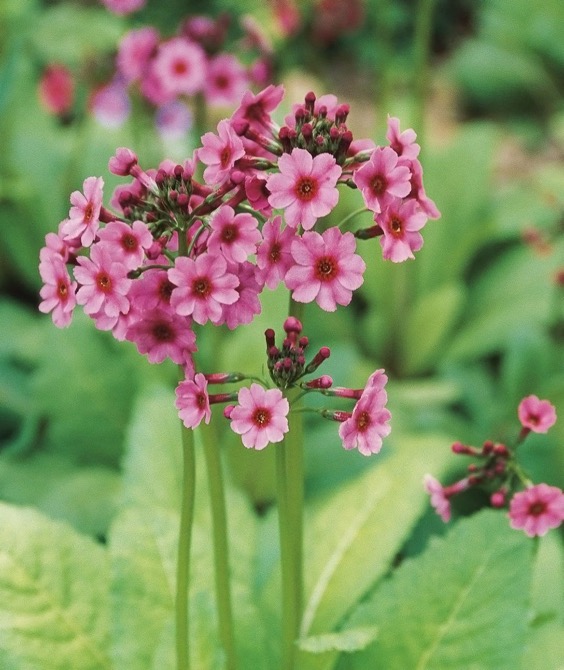 Primrose is a unique plant. It offers striking flowers in various shades. This flowery plant is suitable as a garden border that grows in some pots. Primrose is not a sun lover, because the intense heat will damage their leaves and flowers. It is better to keep them in partial shade.
Primrose offers colorful flowers, such as white, yellow, pink, deep purple, and canary yellow. The right time to grow is in the late winter or early spring season. Primrose has many varieties, so ensure that you choose the most attractive plant for your garden. Then, use the potting mix or regular soil with good drainage. After that, plant Primrose and pour enough water on them.
12 of 17
13. Rhododendrons
Rhododendrons can change your garden impression. This plant has a unique appearance. It shows off the beautiful flowers. Rhododendron requires 6-8 hours of sun exposure every day. It keeps them growing well.
Rhododendron is nice to grow in a pot or directly in your garden. Ensure to find the best site for them. It needs partial sunlight and a cool atmosphere. Maybe, you can plant them under a high tree. This plant will invade the surrounding like a flowery bush. In addition, wet soil can damage their roots, so do not water a lot.
13 of 17
14. Sweet Pea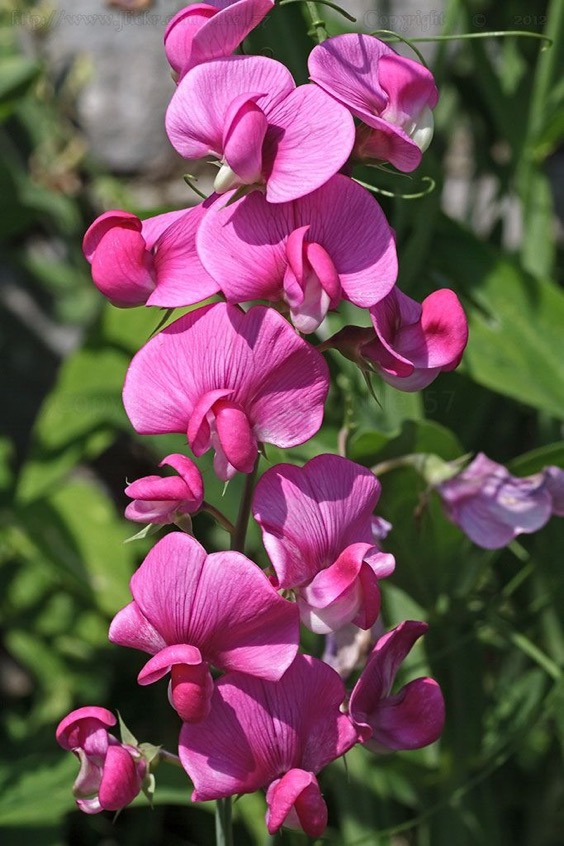 Sweet Pea or Lathyrus odoratus has various shades. This plant has attractive flowers. Their flowers are identical to the small trumpets. You will notice this plant from the first gaze because they have striking flowers. It will bloom more flowers if they get enough sunlight.
Besides, Sweet pea loves a cool atmosphere and moist soil. Sweet pea is a low-growing plant. This plant grows well in well-draining soil. It requires full sun to stimulate their growth. Also, add alkaline soil and acidic material.
14 of 17
15. Alyssum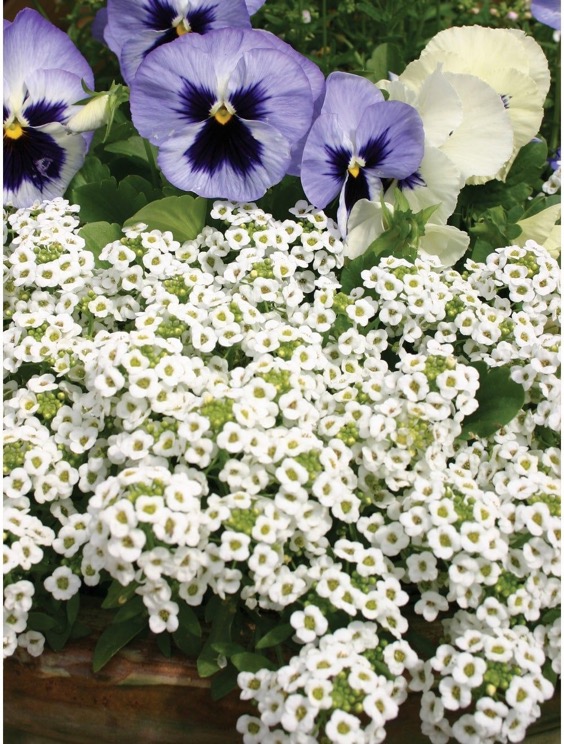 Alyssum is a low-growing plant. It grows as a wildflower on the coastline. Alyssum is drought-tolerant. It thrives well in a sunny place. This plant has a sweet scent, like honey. So, they can attract attention to pollinators, like bees, hummingbirds, and butterflies.
Moreover, Alyssum is easy to care for. It needs basic needs, such as enough water, sunlight, and well-draining soil. This plant also prefers a cooler atmosphere. When growing in spring to summer, Alyssum needs constant watering. If they grow well, this plant will bloom violet, red, white, yellow, and pink flowers.
15 of 17
16. Scaevola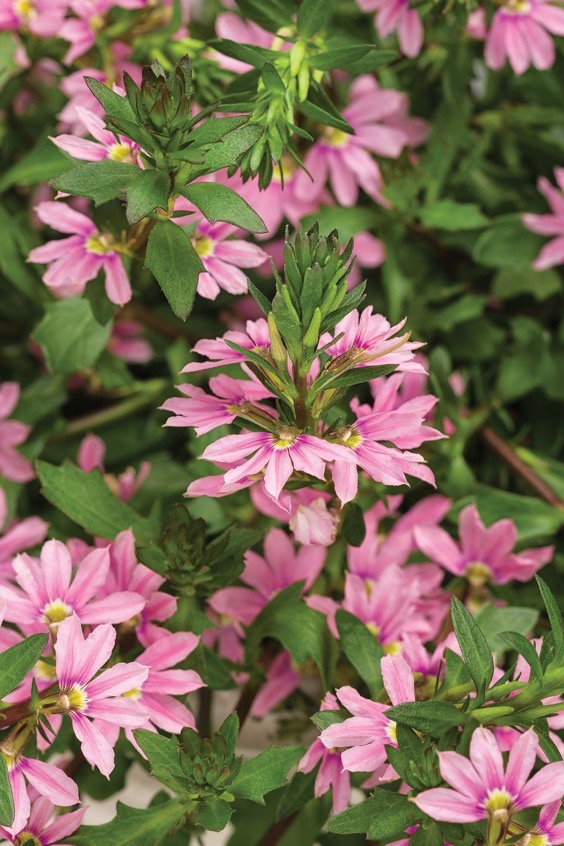 Scaevola or fairy fan flower is a stunning blue plant. It offers blue, white, purple, and pink flowers. This flowery plant is better to grow in springtime. They will start growing after frost to the early spring. The warm temperature will boost their growth.
Furthermore, Scaevola grows best in full sun. It tolerates summer heat. Besides, the plant prefers adequate water to keep the moist soil. In addition, you can report this plant every two years, if you plant it in a pot. Meanwhile, you can aerate the topsoil when growing them in the garden.
16 of 17
17. Snowdrops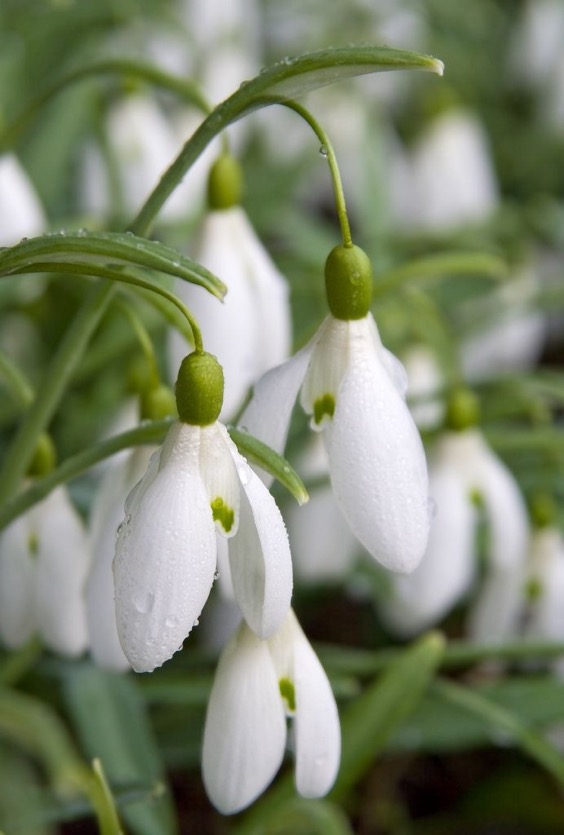 Snowdrop is a clean white plant. It brings the late frost atmosphere to your garden. The dropping white flowers are stunning to grow. This plant will grow in the early spring. If you have some Snowdrops, you need to wait for the blooming time this early spring.
Besides, it is okay to start planting Snowdrops. This plant will bloom as well if they get adequate nutrients. It needs enough water and sunlight. You can mist the topsoil every week to imitate the frost atmosphere.
17 of 17
Final Words
These are the best plants to grow in the spring season. Some plants offer beautiful flowers and a colorful appearance. You can choose the best plant that adjusts to your environment. There are succulents, bushes, and flowery trees to grow in the spring season. Take the spring months and plant more flowers because it is gardening time to grow anything. Hopefully, this article will inspire you to grow flowers in the spring season.