Olidhomes.com – Who doesn't want a room that looks attractive? Of course, everyone wants it. In giving an attractive impression on the interior of the house, decoration is needed. There are many decorations to choose from, such as wall displays in the form of paintings and photos, miniatures to decorate floating wall shelves or tables, and also indoor plants.
Talking about plants, this item is indeed a very popular decoration. The benefits of plants not only make the room look more beautiful and attractive. But there are many other benefits that you can get. And this is what makes plants a decoration that always exists in every home.
For those of you who are still hesitant to use plants in your home, These Are The Reasons Why You Have to Keep The Indoor Plants.
Gives a Soft Impression to a Room with a Minimalist and Modern Concept
Stiff lines, the natural hues, and the minimalist-designed furniture are the hallmarks of minimalist and modern design. In this room, you will feel the utmost serenity and comfort.
However, the characteristics from the minimalist and modern concept can give a stiff and boring impression to the room. Nevertheless, this will all be resolved if indoor plants are present in this room. The green color and shape of the plants will give a slightly soft look to a modern and minimalist concept room. Makes firm lines in the room look softer and neutralizes the appearance of the room.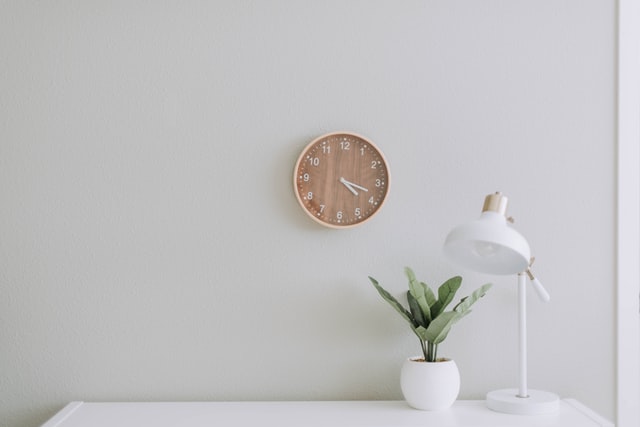 Make The Room Look Fresh
Greenery in the room is the best way to bring natural nuances to the room. The natural green color of the room can give a fresher look. With this, there will be no more boredom that comes to you.
Not only that, but some flowers with beautiful colors are also the right indoor plants to be used in decorating your home interior. These colors will give a fresh and sweet look to your favorite room.
The Room Will Be Feel Alive
Your room feels boring? Maybe you don't provide an atmosphere that can make the room feel more alive.
Try to bring indoor plants into your room. Especially for rooms with natural hues. The presence of plants in this room will make these colors look more real. The colors of the plants help to make these colors come together and look harmonious. And these colors will make your room feel more alive.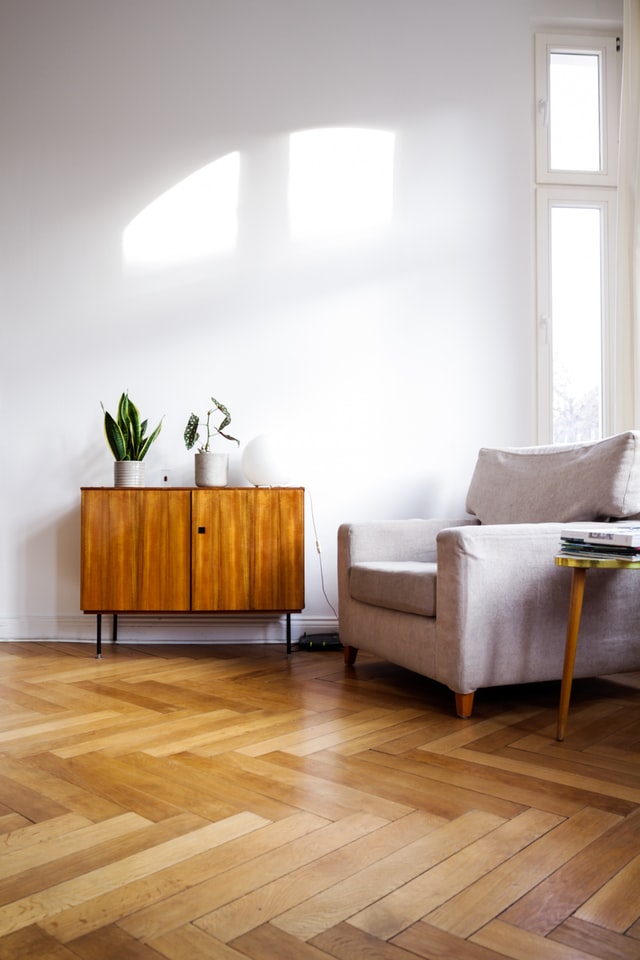 Keeping Healthy Air in The Room
As we know that the way plants work is to absorb CO2 and convert it into O2. The ability of this plant can make the room feel fresh, especially in the morning.
In addition, there are also indoor plants that can absorb harmful substances, such as aloe vera and Sansevieria. Using plants like this for your room is the right way to maintain healthy air in the room.
It would be better to use plants with the ability to clean the air in the bedroom. Clean air will improve the quality of your sleep and make you wake up with a fresh feeling. This is also very useful for those of you who have asthma or insomnia.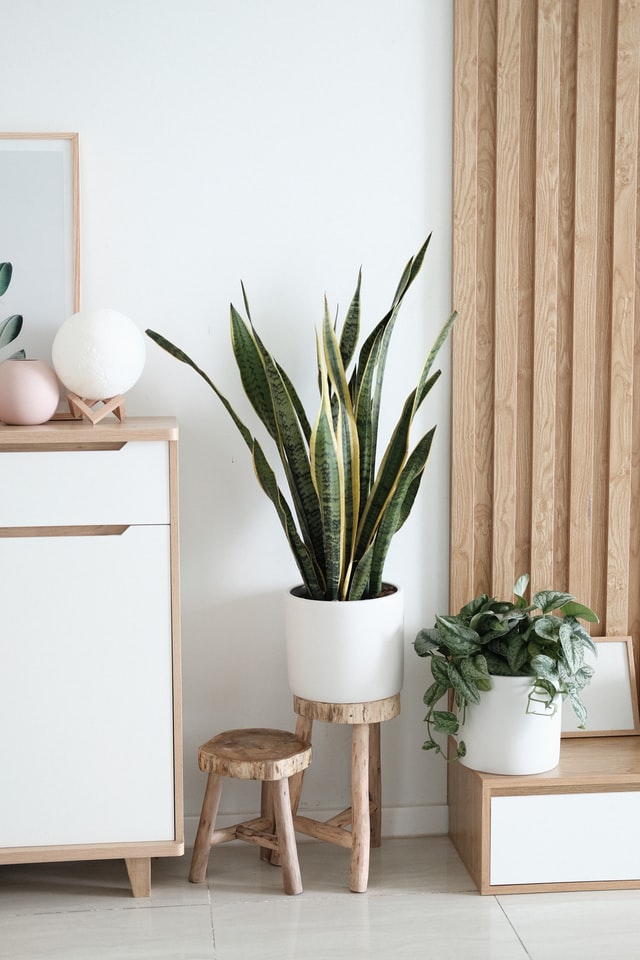 Very Helpful to Make You Feel More Relaxed
Maybe you will think that clean air will make you more relaxed. This is true. However, the benefits of plants that can make you feel more relaxed are not only that. There are still other benefits that you can get from presenting indoor plants in your room, one of which is to provide an aroma that makes the room fragrant and also soothing.
Lavender is a plant that can give a soothing aroma to the rooms in your home. The aroma of lavender is believed can give pieced to the mind. So, by using this plant to decorate the room, it will be helpful to make you feel more relaxed.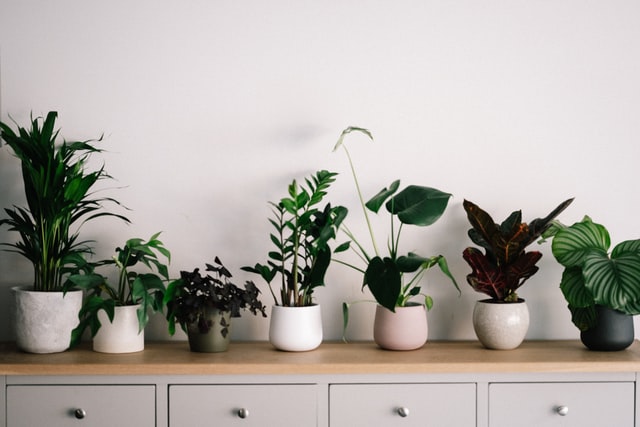 Overcoming Stress
Natural elements are indeed the key to relieving stress due to busy activities. The natural green color of the plant is able to withstand anxiety while at work. This is evidenced by researchers Trusted Source by taking 440 samples from Amazon employees in the United States and India.
Can Make You More Production in Working at Home
The impact of COVID-19 makes us obliged to bring work to home or better known as Work From Home (WFH). Therefore, having a comfortable home office at home is very important.
If your office is stiff with white nuances, then this is the time for you to create your dream cozy workspace in your own house. Choose plants as the main decoration for your home office.
The clean air, fragrant, and also the natural green color of the plants can really help you to focus. The thick natural nuance will also be very helpful in reducing stress due to difficult or piling work. With this, you will be more creative and productive.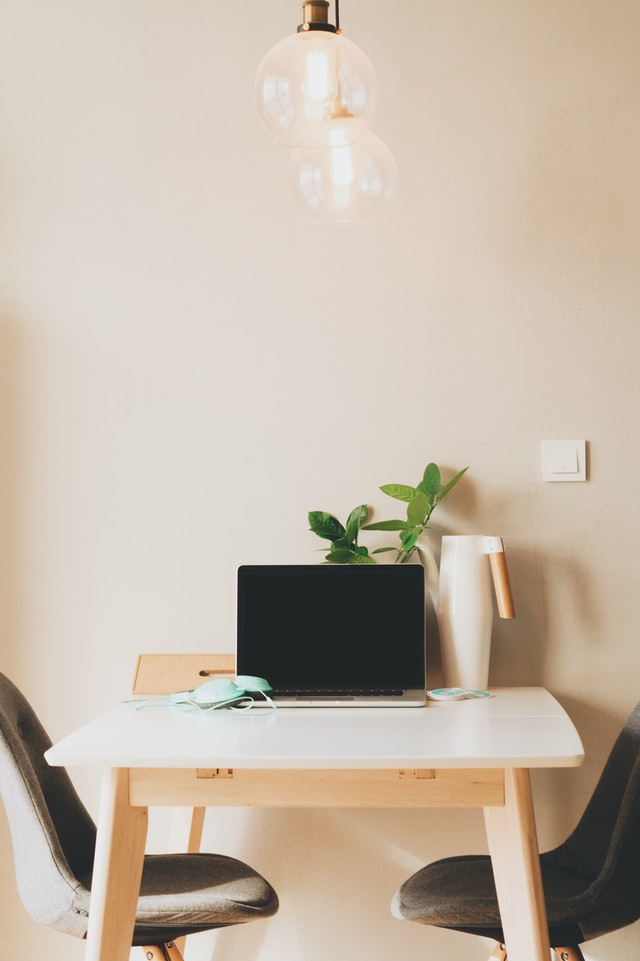 Mosquito-Free Room
Mosquitoes are very annoying animals. The presence of these will greatly impact the comfort of the room.
You might choose mosquito spray to kill mosquitoes in your house. However, there are other ways that are healthier and love nature. Like using indoor plants such as lavender, lemon balm, catnip, and so on.
There are many mosquito repellent plants that you can choose to get rid of mosquitoes in the room and of course also maintain the beauty of the room.
Absorbs Radiation from Electronic Devices
Modern times do not allow us to be separated from electronic devices. This really makes life easier. However, the radiation effect of electronic devices will be detrimental to health.
What you need is the right fit that can absorb radiation from electronic devices, and the cactus plant is a reliable choice. This is indeed an advantage of the cactus plant that other plants do not have.
It would be better to place the cactus plant in places where there are electrical devices. With this, the cactus plant can neutralize electromagnetic waves and absorb radiation properly.
Make Your Room Feel More Comfortable
Plants are often used to cover unattractive spots. So that the beauty of the room will be maintained. However, the presence of indoor plants is also very helpful in increasing the humidity in the room so that you will feel cool when you are inside. Not only that, but plants can also reduce noise and block the sun that is too hot to enter through the window of the house.
With this, the use of plants is not only to make the room look beautiful and fresh but also can affect the atmosphere of the room. A room decorated with plants will feel more comfortable.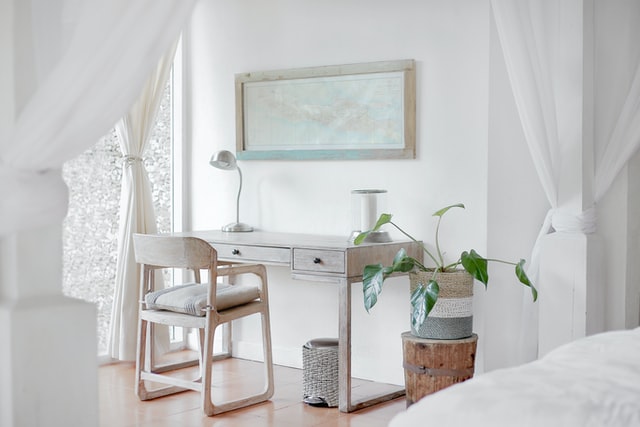 Final Words
There are several factors that make people avoid decorating a room with plants, one of which is making the room look dirty. However, compared to the disadvantages, there are many benefits that you can get from using indoor plants. And in this article, we have provided The Reasons Why You Have to Keep The Indoor Plants. After reading this article, of course, you will be interested in beautifying your rooms with indoor plants. So, good luck!