Olidhomes.com – Bedroom, living room, kitchen, bathroom, and dining room are the rooms that generally exist in the house. These are important rooms that are sure to exist in every home. However, did you know that there are other rooms that are no less interesting and important? And here, we provide A Few Interesting Rooms That are Rarely in The House. So, let's check it out!
1. Make-up Studio / Make-up Room
The first of A Few Interesting Rooms That are Rarely in The House is make-up studio/make-up room. This one room is already familiar to women.
Make-up studios are usually made for those of you who have a hobby with make-up or those of you who work as beauty vloggers. The beauty of the room for make-up will greatly affect the quality of the video. Therefore, a make-up studio is made at home.
This room pays more attention to shades, colors, and lighting. Therefore, do not be surprised if the make-up studio is made as bright as possible.
2. Walk-in Closet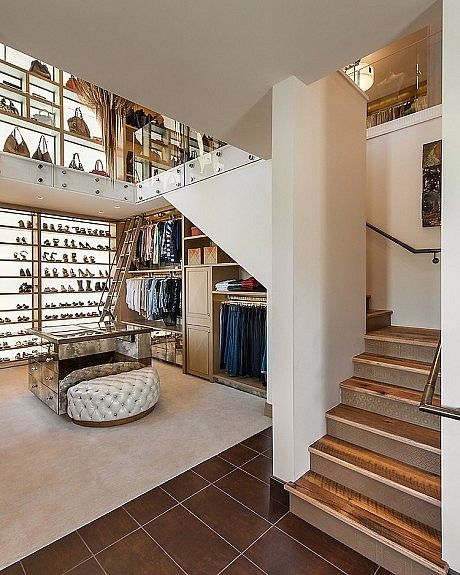 The walk-in closet is the next room that is rarely found in the house. Because people will prefer to use a wardrobe and put it in their bedroom.
However, the use of a wardrobe is not enough to accommodate a large number of clothes, bags, and shoes. Therefore, the walk-in closet is more often chosen to put all of this stuff. That way, the function of the bedroom is more focused as a room for rest and relaxation.
3. Pantry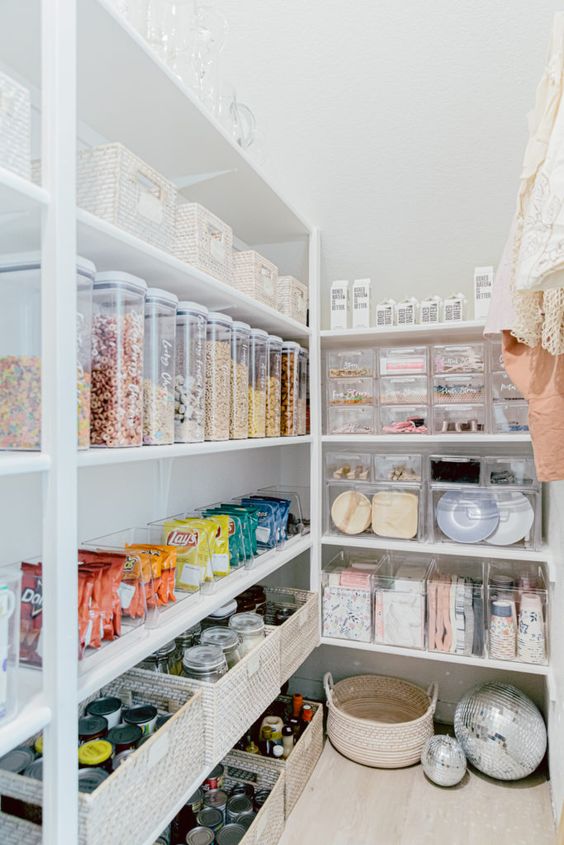 Pantry is a special room used to store food stock. This is a rare room in the house. This is because people usually prefer to put their food in the refrigerator.
If you have so many family members or people at home, the stock of food in the refrigerator may not be enough. And it would be very inconvenient to buy food in such a short time. Therefore, this pantry is made to put food stock which will later be placed in the refrigerator or kitchen.
4. Laundry Room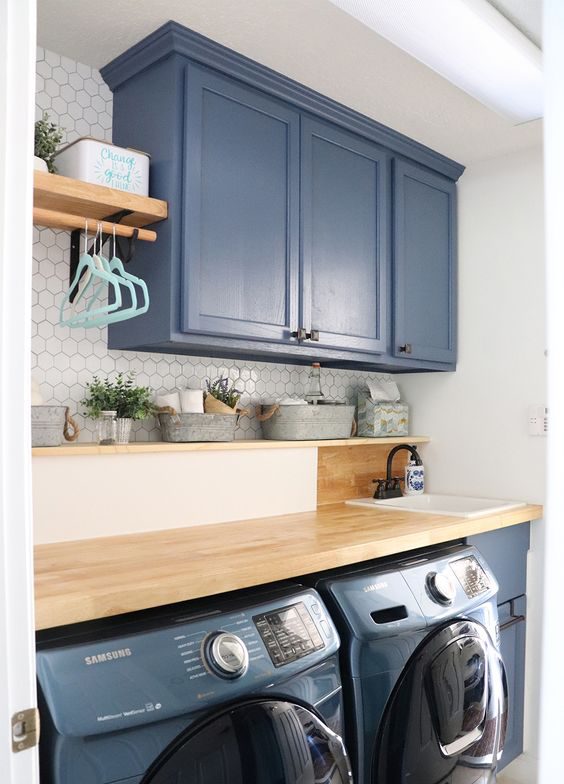 The next of A Few Interesting Rooms That are Rarely in The House is a laundry room. This room is rarely in the house. Because at this time the house tends to have a minimalist concept. So, laundry machines are often placed in the bathroom.
If asked whether the laundry room is important or not? The answer is according to need. If you need the bathroom only as a place to clean your body, then the existence of a laundry room is very important.
Having a laundry room at home will make the house look more organized. You can put the detergent and softener neatly here. Adding a clothes hanger can also make this room a second place to dry clothes when it's raining outside.
5. Home Office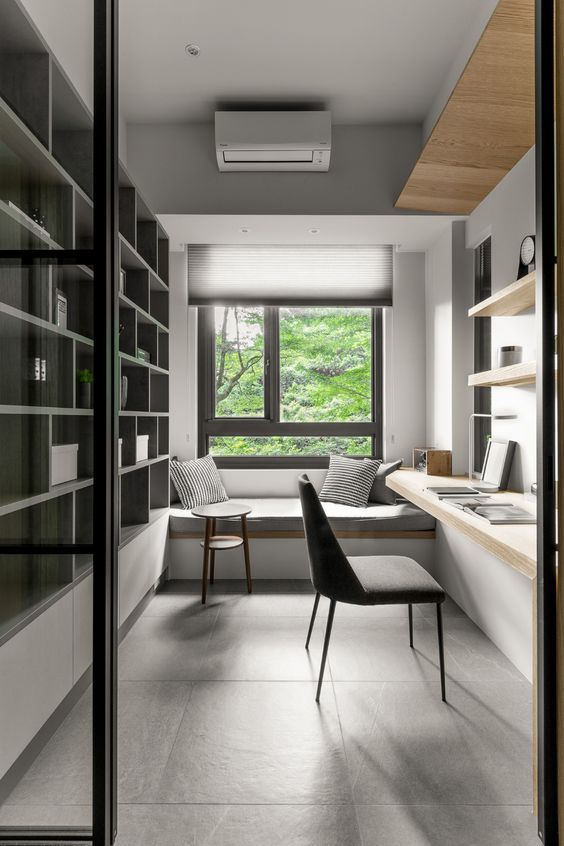 The home office is rarely at home. Usually, people will prefer to create a workspace in their bedroom or space under the stairs.
However, as we know, concentration is needed. In order for work to run smoothly, as much as possible the room should be quiet and away from the noise. Therefore, the home office is an equally important room.
Home offices are usually made as comfortable as possible. Starting from adequate lighting, a comfortable workspace, storage for documents and books, and a comfortable place to rest for a while.
6. Gaming Room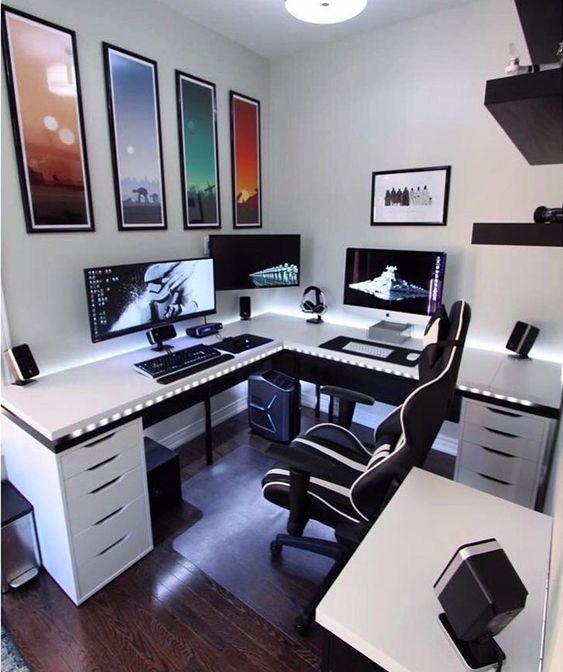 Who here is a pro player in an online game? If you are one of them, of course, the gaming room is familiar to you.
Gaming games are special rooms for playing games. Which is the comfort of this room, of course, there is no doubt. Starting from gaming chairs that are suitable for playing games all day to additional lights for good room lighting.
7. Playroom for Your Kids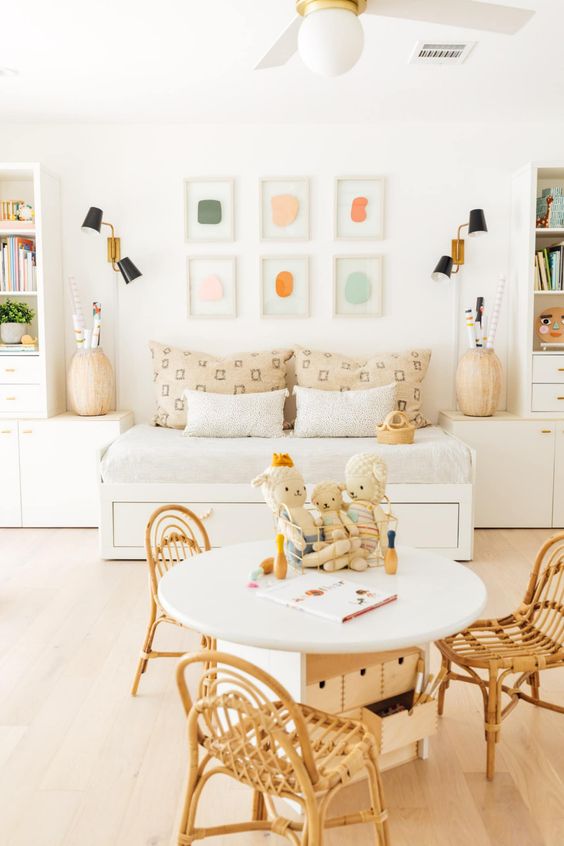 This one room is rarely in demand. In fact, this room is able to boost the child's sense of comfort at home. In this room, children will express their creativity, starting from playing to learning.
For parents who want their children to feel happy, having a playroom at home is very important. This room will later contain furniture and other stuff that can increase the creativity of the child. To know more about the playroom, you can click here!
8. Mudroom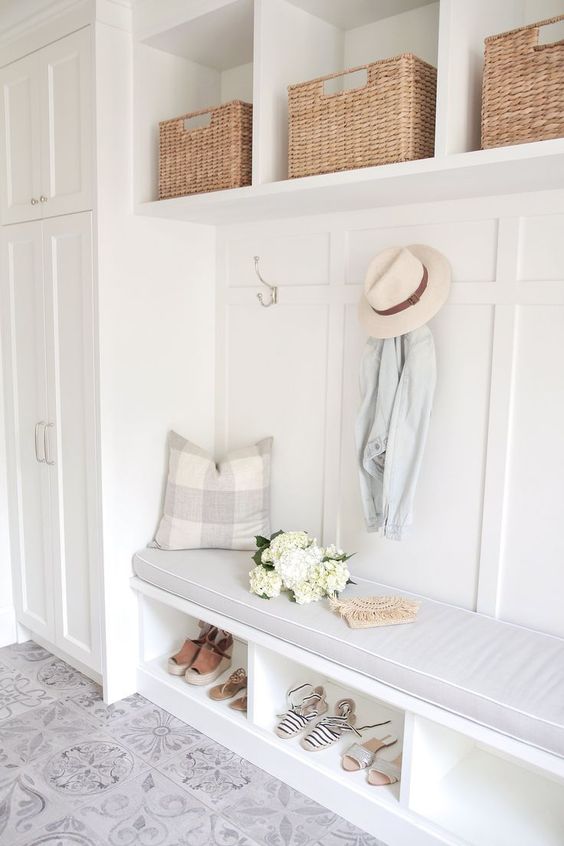 A mudroom may sound so foreign. The existence of this one room is indeed very rare in homes now. The mudroom became one of the rooms that were removed from the main rooms.
The mudroom itself is a dirty room. The real meaning of "dirty" here is not a disgusting fit. The meaning of a dirty room is a room that stores things that we use outside the house, such as sandals, shoes, raincoats, jackets, boots, and so on. Therefore, this room is usually at the entryway or back door.
The importance of mudroom depends on the needs. If you want to maintain the cleanliness of the main rooms at home, such as the living room and others, then having a mudroom at home is very important. This will be the limit where the house is dirty and clean.
9. Pet Room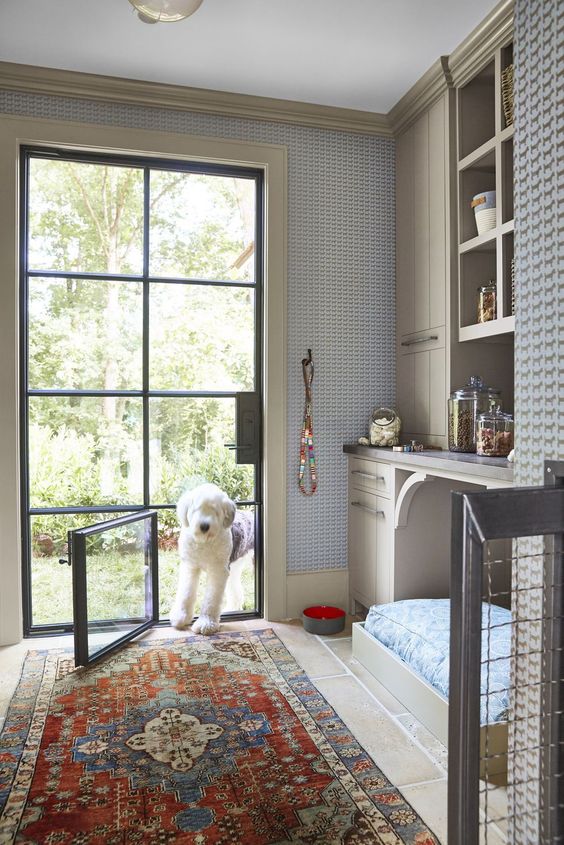 This one room is no stranger to pet lovers. A pet room is a room devoted to the comfort of pets.
Usually, this room contains a place to eat, animal beds, animal toys, even a small bath for them. The existence of a pet room is usually next to the backyard or the garden next to the house. So that animals can play in the garden and rest in their special room without polluting other rooms in the house.
The existence of a pet room at home is one form of how pet lovers decorate their homes. Besides the comfort of the owner, the comfort of the pet is also the main thing that is important.
10. A Special Room for Relax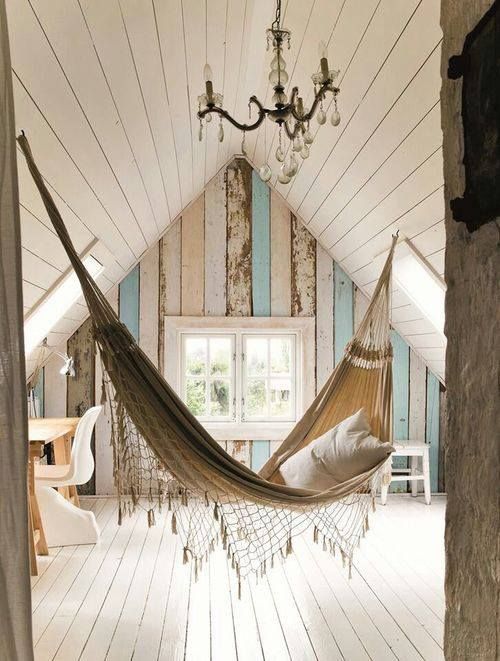 The bedroom is indeed the room that is chosen as a place to rest and calm down. However, having a special room to rest in is also important. This room is usually far from noise. Suitable for those of you who want to hide from the crowds of the world.
The attic is often chosen to be a special room for relaxing. The room will be decorated as comfortably as possible, starting from the place for rest, the colors applied, and also the lighting.
11. Home Cinema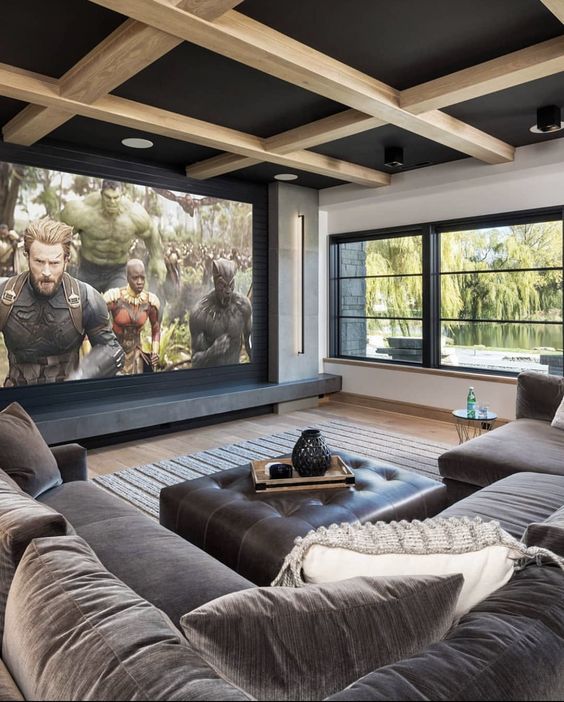 There's nothing more fun than gathering with family and friends while watching a favorite movie. Moreover, watching movies at the home cinema. The picture and sound quality are unmatched.
This room is rarely in demand because many people prefer to watch movies on a laptop or smart TV. In fact, the viewing quality is much better at the home cinema. Besides that, home cinema is also more comfortable because it is equipped with a good sound system and a large comfortable sofa.
12. Home Karaoke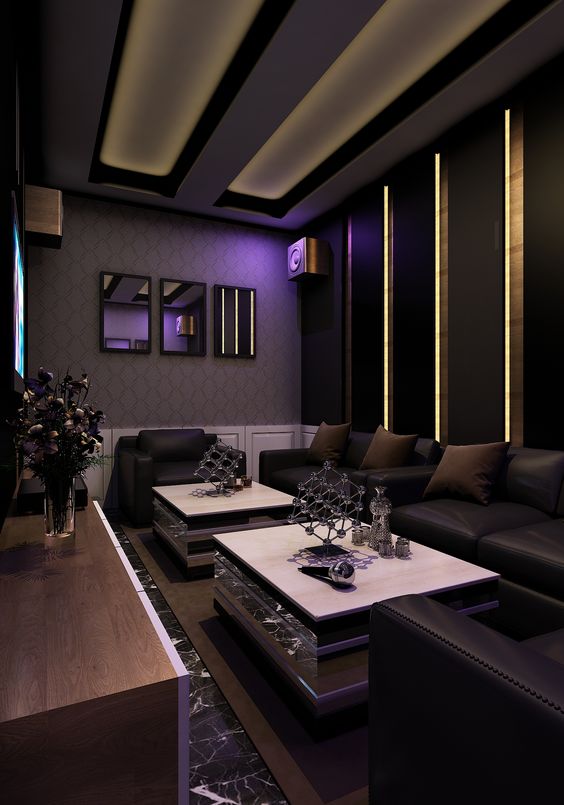 The next of A Few Interesting Rooms That are Rarely in The House is home karaoke. This one is not too important. However, the presence of this room at home will be an interesting thing.
Home karaoke is certainly equipped with a good sound system, mic, and TV. Do not forget the large sofa equipped with pillows that make it comfortable. The coffee table is also the furniture that is presented to put delicious food and drinks. So, home karaoke becomes a comfortable place to gather with friends and family.
13. Mini Library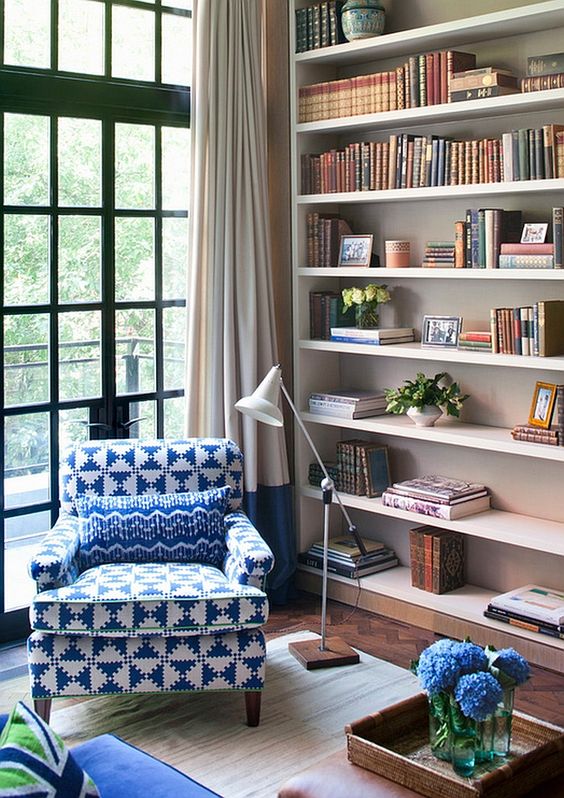 The last of A Few Interesting Rooms That are Rarely in The House is a mini library. One of the factors is that people prefer to put books in drawers as well as cardboard boxes.
For those of you who make reading books as your daily routine, having a mini library at home is important. Here, you can put all your books. So, it will be easier for you to choose the books you want.
Mini libraries are usually equipped with a cozy reading nook. With a small comfortable sofa and additional lamp for lighting assistance. So, the mini library will feel comfortable to use at night.
Final Words
Bedroom, bathroom, dining room, living room, kitchen are the main rooms that are definitely present in every home. However, did you know there are still many other interesting and perhaps important rooms for you? Therefore, it is important to know these rooms. And the points above are A Few Interesting Rooms That are Rarely in The House. So, is there a room you're interested in?